News
Sheriff named Nebraska Admiral
Public shows their approval for Richardson County Sheriff's Office
Sunday, April 25th 2021, 5:45 PM CDT
Sheriff named Admiral of Nebraska Navy
FALLS CITY – State Sen. Julie Slama presented Richardson County Sheriff  Rick Hardesty with  the honorary title of Nebraska Admiral Saturday as the sheriff's office was serving hotdogs to the public.
Slama: "Your work has raised a lot of talk in Lincoln and there are a lot of people impressed with the work you and the entire Richardson County Sheriff's Office has done over the last several years, so, as a thank you, Gov. Ricketts has named you – the highest civilian honor in the state of Nebraska – has named you an admiral in the Nebraska Navy, so you now have command over all the tadpoles and goldfish in Nebraska."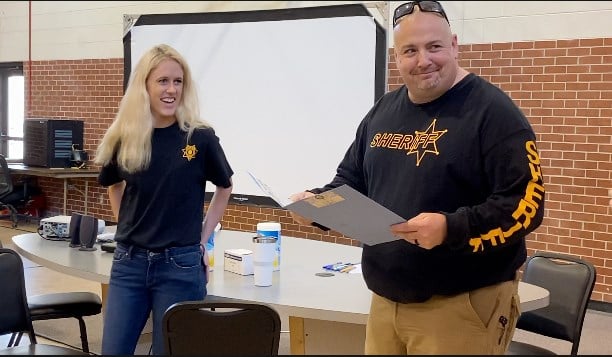 In 2020, the county court filed 838 criminal cases compared to 519 in all of 2018. So far in 2021, there have been 172 felony arrests.
Hardesty: "It's about all these guys in uniform and their families who sacrifice as much as anybody else. We work for the people of Richardson County, that's it. I mean, it's our job to make sure you're safe and we're going to continue to do it the best we can."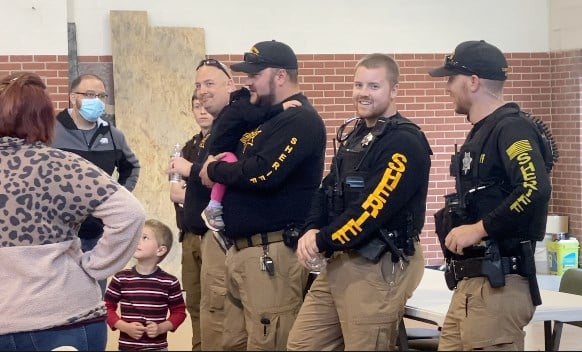 The Richardson County Board has assisted in recent years with new body and in-car cameras, the addition of a 10th deputy, salary raises and recently approval for a K9 unit.
County Commissioner Rick Karas said he organized the event to give Falls City and rural residents a chance to meet the sheriff, who was appointed by the county board in August of 2019.
Karas: "They see everything he does in the newspaper, but I thought it would be great if they come out met everyone that is working for the county."
He said the public's approval rating for the sheriff's office is high.
Karas: "I think it's great right now because people are talking about it from one end of the county to the other. They are doing an outstanding job."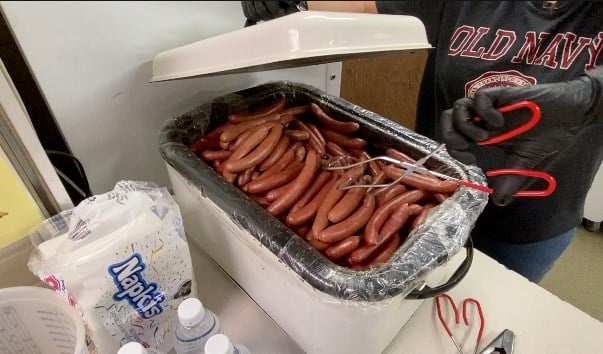 Janice Oehm of Humboldt said the sheriff's office has been active in drug laws enforcement and the sheriff himself has been more visible.
Oehm: "I think he's done a really good job and he's coming down hard on some drugs and that's good. That's good for any small town in Nebraska, no matter where you're at."
The sheriff filled the unexpired term of Don Pounds through January of 2023. Hardesty began working for the Richardson County Sheriff's Office in May of 2019, as serving as a deputy in Johnson County.