News
Boy inducted honorary police officer
Nebraska City boy with fatal disease grew up a friend of police officers
NEBRASKA CITY – Nebraska City police gathered at city hall Monday for the induction of 14-year-old Tristyn Egri as an honorary police officer.
The son of Andi and Jennifer Egri suffers from an autoimmune disease that is affecting his liver and kidneys and doctors have told his family to prepare for end of life. Few with the disease live beyond their late teens.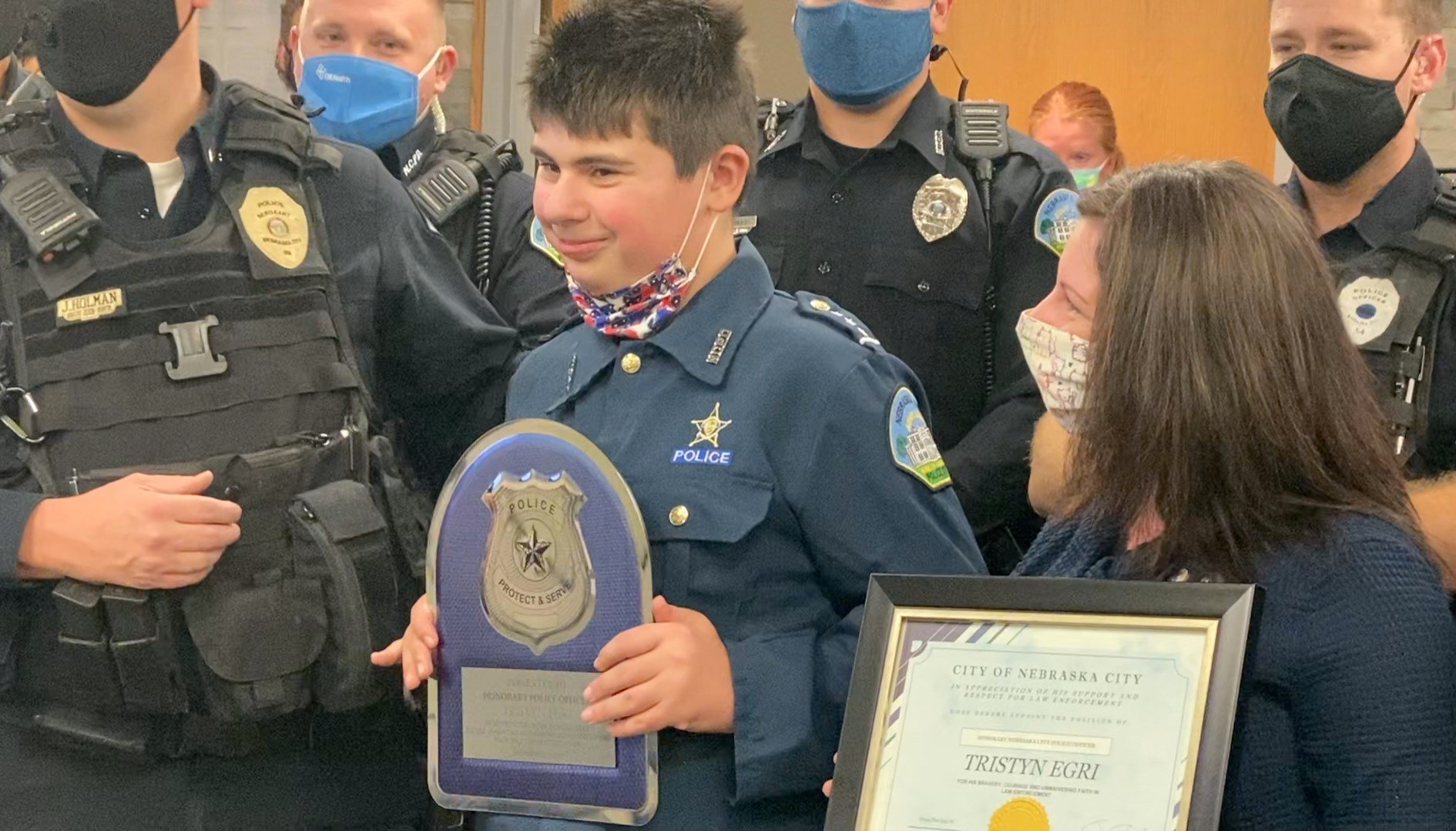 It has been a life already enriched by love given and love received.
Mayor Bryan Bequette: "We have police officers that have once again gone above and beyond … Tristyn has loved police officers. He has loved the work that they do to the point that, yes, he even has his own police uniform. "
His mother said he was befriended from an early age by Ofc. Jason Holman, who presented a plaque declaring Tristyn's courageous battle against KCND3 and naming him an honorary police officer. Police Chief David Lacy presented a certificate.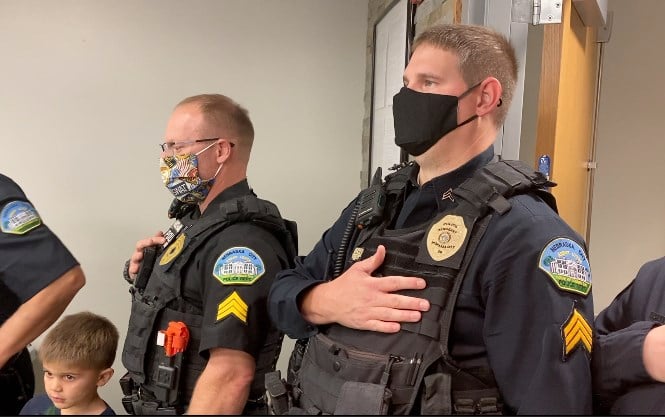 Lacy: "…as an honorary Nebraska City police officer. Would you go with that?"
His mother said she can not thank the police department enough, as well as fire and rescue.
Egri: "Tristyn, he is loved by so many in this community and they were really able to come out tonight and support him and our family and give us hope for a really bright future.
He loves the police department and the fire department. He just walks in there and they know him by first name and they are like yep, Tristyn go on back and go look at the fire truck."
She said Tristyn is ready for some crime fighting.
Egri: "In everything they do. They see him, even when they are not in uniform and they are like, 'hey Tristyn what's up buddy, we love you.' It's just a tremendous community here in Nebraska City."
Tristyn's uniform was given to him by Nebraska City police with collar brass and shoulder patch.