News
NC Council Approves Housing Development On Former Northside Elementary School Lots
Funke says waiting list for Patio Homes development in Nebraska City was factor in considering new construction
NEBRASKA CITY - The Nebraska City City Council approved TIF financing for a housing project on the former Northside school location near 14th Avenue and 12th Street.
The project includes a new public road and construction of 36 ranch-style units, most of them will be 2 bedrooms and all will have garages.
Ryan Funke of Studio One Townhomes expects a demographic of age of 55-plus  for the new dwellings.
Neighbor Julie Welter told the council there is concern about increased traffic and requested a detailed traffic study and a requirement that TownHomes builds a perimeter fence.
Also offering opposition were John Schreiter, Don Walters, Bill Mesner and Greg Kotschwar.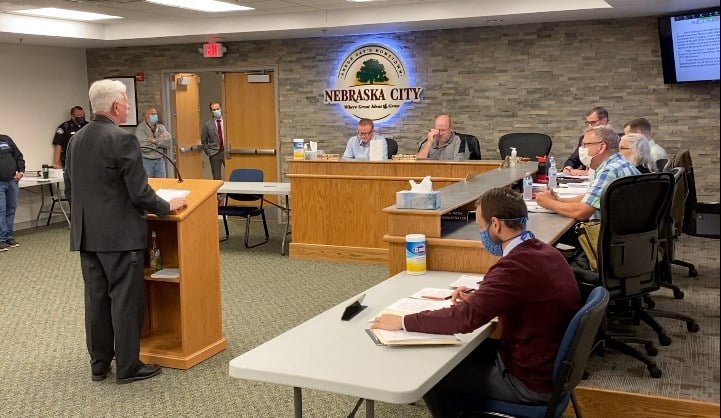 Interim City Administrator Marty Stovall said the project fits within the city's density guidelines of the residential zone.
He told the city council that water drainage details should be available before a final plat is approved.
A letter sent to the Nebraska City Planning Commission from the school districts says a crosswalk should be established at the new road near the elementary school.
Economic Developer Dan Mauk recommended use of TIF to help offset the high cost of new construction.
Mauk said the 28 units at Senior Patio were filled before the project was even complete and there is 70 or so on a waiting list.
Mauk: "This is an important  step for the community to add housing units so we can grow. It's something that we support."