News
Mother Saves Boy From Drowning, Talks Of Faith, CPR, Being Nebraska Strong
Mother and someone else helped revive drowned boy, now she is hoping her story will keep other children safe
NEBRASKA CITY – It was busy day on June 23 at the wading area of Duck Creek Lake, when the 9-1-1 call went out that a five-year-old boy had drowned.
It had been the usual day of playing  with trucks on the sandy beach for James, but in a moment he was lost beneath the murky water and over a dozen adults joined his mother in a desperate search.
It was a day, says Melissa McClanahan, of fear, faith and Nebraska Strong.
McClanahan: "That moment I think I went actually temporarily insane. My own screams actually still haunt me. I still have images in my head that I will have to probably have counseling for. It was the scariest moment of my entire life and I've had some close calls, everybody has. I've never known a fear like that. That's why I say it's so important to take every precaution because that type of fear is not even of this world. It's out of this world."
As well as danger, she said there were a lot of heroes on the beach that day.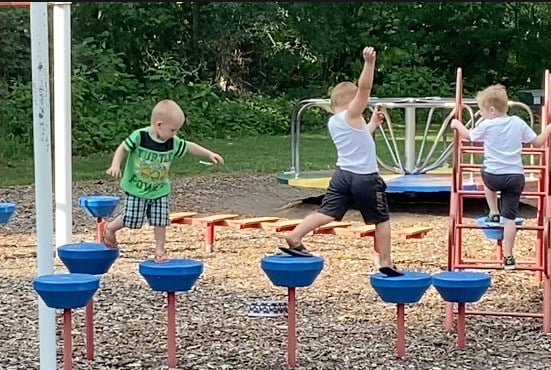 McClanahan: "I got to him, to the spot where he was and he went under too fast. I started screaming and that's when all the other adults came."
McClanahan: "It was only by the grace of God because in my head I was screaming God help me find my son. And I felt him with my foot and I just yanked him out of the water."
She started CPR and someone called 9-1-1. Rescue crews from Peru and Auburn were dispatched. On the beach, life saving measures were already underway.
McClanahan: "Some other girl came and she also helped me with CPR as well because I was exhausted. And then he started spitting up water and that weak little cry and we knew that crying meant breathing."
McClanahan works at a pre-school and has wondered in the past if all the CPR training is necessary. Now she has her answer.
McClanahan: "If I had not been CPR certified, my son would've died. Everyone needs to know whether you're a mother or just an ordinary person, you have to know CPR because you might come across a situation where you see somebody that needs it and you could be that person."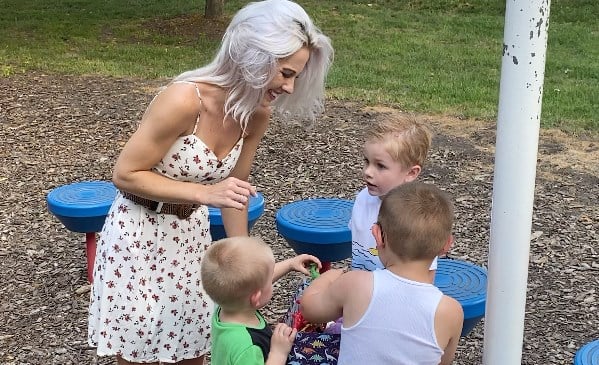 McClanahan: "All these people were looking and it's just crazy that it was me that found him. Once I got him onto the beach, everyone flocked to my side. It was incredible. Nebraska strong. "
McClanahan describes James as an energetic, little boy who loves superheroes and loves playing in the water. She said although she was confident he would stay by the shallow shore like he had always done before, she realizes the mistake of not putting floatation gear on him.
She said her main message is the CPR, wearing floaties and trusting in God.
McClanahan: "I was actually thinking in my head at that moment my son is going to die. Time is ticking. Time is ticking. You can only be underwater for what 4 minutes before brain damage and then death. So I knew time was ticking and I thought God I need you, God I need you, and then I felt him. You will not convince me that there is not a God because he was there that day. My son would not be here if I had not screamed out for God, for sure."
James will be a kindergartner this year at Northside Elementary School.