News
Pioneer Academy V-Carves Park Signs, Riverview Nature Park Completes Trails
Students finish cedar planks and carve in park names and destinations
Thursday, June 11th 2020, 3:45 PM CDT
NEBRASKA CITY – New park signs are being raised in Nebraska City this summer bringing beauty to roadsides and showcasing skills and computations of local students.
The Friends of Riverview Nature Park provided Nebraska City Public School's Pioneer Academy with aromatic red cedar and Pioneer Academy Instructor Clyde Schroeder said students took the project from there.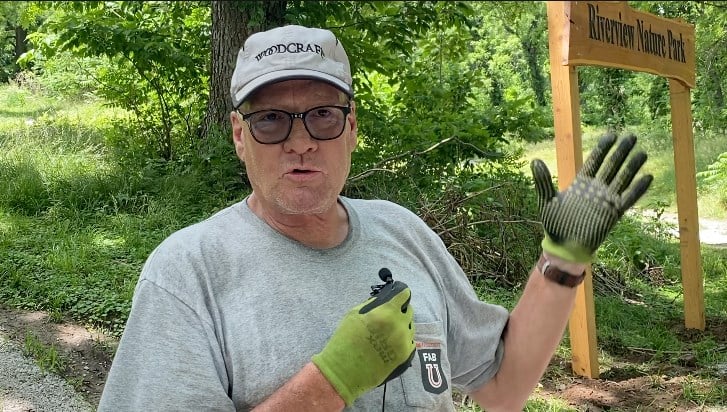 Schroeder: "Some were doing some painting, some were doing sanding, some were doing programming, some were changing bits and some were standing and watching. It's a good opportunity for these students of the community."
Students used the VCarve Pro program to control a CNC router for the lettering.
Schroeder: "VCarve is when you put in your dimensions and so forth and then the program puts in G-codes. The G-code runs a CNC machine, which is computer pneumatic controlled. Once we hit start, it just follows those G-Codes. There are probably 50,000 to 60,000 G-codes in this sign alone."
The multiple destination sign at the intersection of Fourth Corso and Steinhart Park Road has closer to 500,000 G-Codes.
There are five signs in total, including one at the Wildwood Golf Course and another on Sylvan Road.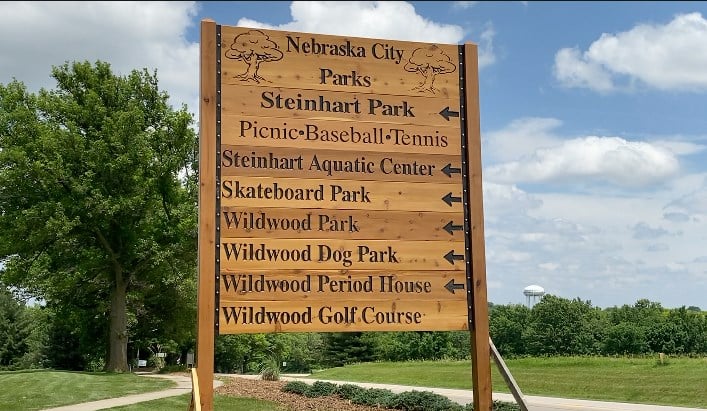 Schroeder: "I think they turned out very well. The students learned a lot on these. And one thing about it, they live in the community. They are able to drive around the community and say I participated in this type of sign."
Two signs were installed this week at Riverview Nature Park, along with a sign recognizing the Wirth Foundation for its support of the park's trail system.