News
BLM Protest In Nebraska City
Protestor says it's the right time for public demonstrations
NEBRASKA CITY -  A Black Lives Matter protest was held at Nebraska City's busiest intersection on Saturday.
Ten protestors were on the sidewalk near Walgreens around 3 p.m., carrying BLM signs and referencing George Floyd, who was killed while in custody of the Minneapolis police last week.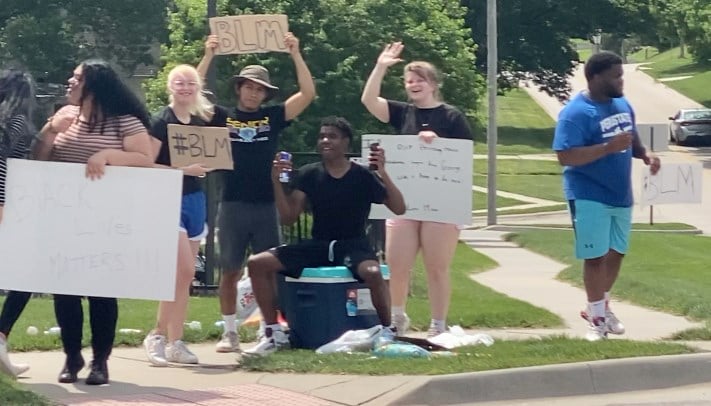 Courtney Silvera, a 19-year-old from New York, said the protestors have primarily been greeted with affirming honks and encouragement, but others have a different opinion.
He said the time is right for public demonstrations.
Silvera: "We're tired of just sitting and staying silent, so we're talking and actually voicing our opinion. This is not right. This should not be happening to begin with. It's unacceptable to be honest."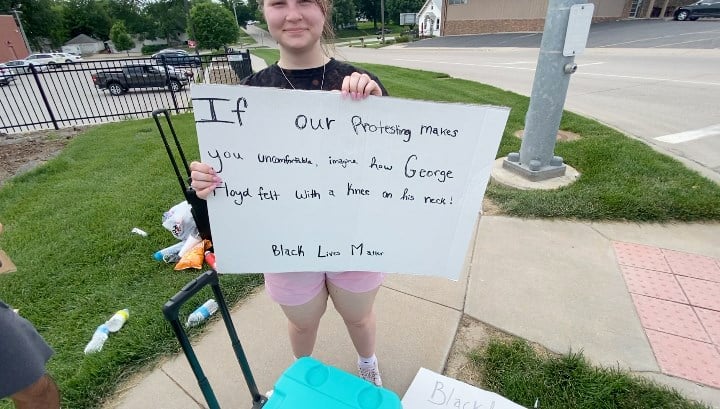 He said they just wanted a simply demonstration to get their message out.
Silvera: "Actually, some people just showed up. We just brought the crowd, brought the energy in. We thought that everybody should be able to share the love because, honestly, we need something to fix all this mess."
The group protested about three hours. It is the third peaceful protest held in Nebraska City.