News
Auburn Protest Organizer Calls 'Black Lives Matter' A Cause For Humanity
Palmerton worries about her son whose father was from Nigeria and whose art can reflect social tension
Monday, June 1st 2020, 4:43 PM CDT
AUBURN – While the reverberations from the killing of George Floyd while in custody of Minneapolis police have led to curfews and emergency declarations in Omaha and Nebraska's capital city, rural southeast Nebraska is experiencing short protests of its own.
About six men gathered in downtown Nebraska City after the Omaha curfew Sunday with anti-police rhetoric and calls for justice for Floyd. The shouting drew the attention of police who stayed at a distance.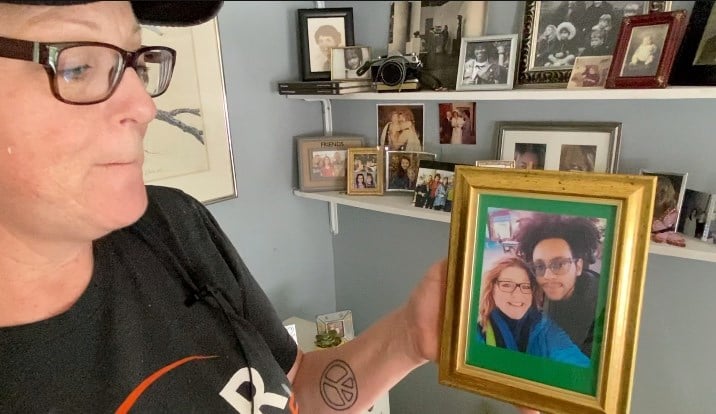 A protest along Highway 136 in Auburn drew about 15 people and received praise from Mayor Dan White for its peaceful demonstration on behalf   of "Black Lives Matter."
 Auburn protest organizer Diana Palmerton said she wanted her voice to be heard.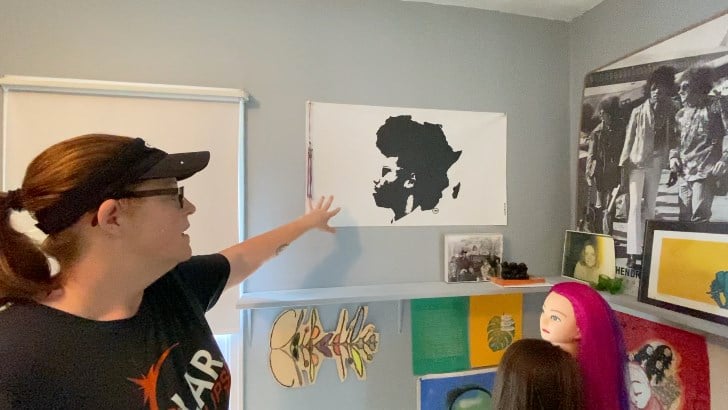 Palmerton: "Essentially it's because I believe in equality and peace and my son is black. This needs to have change. I'm here to promote peace and I'm here to promote people. Yes, all lives do matter, but essentially I'm using this metaphor right now, you know, with the burning house. If the house is burning down that's the house the firemen are going to focus on.
Black Lives Matter is in this home right now and that's the fire we need to focus on."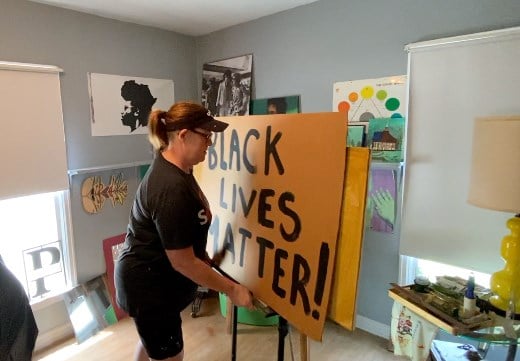 Her 26-year-old son, Chikadibia Ebirim, moved from Omaha to Brooklyn, N.Y., about a year ago to pursue his career in art and film making.  Ebrim made an award-winning video while living in Omaha, where an unarmed black man was shot down. He wrote the narrative the next day and produced the video with help of friends of many races.
Palmerton: "He is just a part of this movement. The civil rights is not dead. It was just put on the back burner, unfortunately. We want to address this."

She said change can span all levels of society and police training.
Palmerton: "Here's something I thought of the other day. Why are these police officers … what happened to George Floyd? What happened to that officer? Why did he feel like he needed to kneel down for nine minutes? What happened there? Where is that psychological?
"Do we need more background checks? Do we need more background checks to have these people who are wearing this gear that have a role of power. What is in their mindset? What's going on?"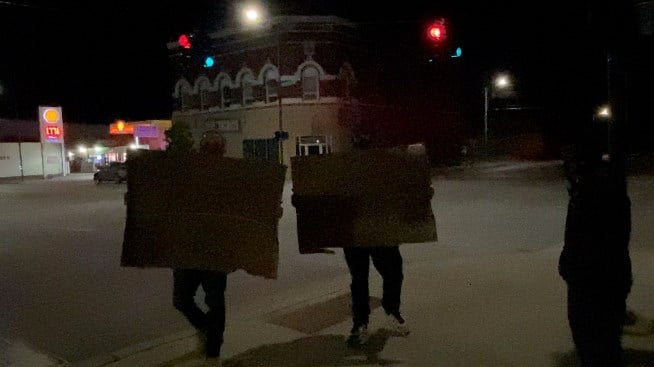 The Nebraska City protest was at night, where shouting downtown is rare. Mayor Bryan Bequette had said earlier that police have the duty to protect protestors  and Nebraska City police helped protect the identify of  those involved.
Sarah Murray of Nebraska City reacted to the protest.
Murray: "This is not a normal thing for such a small town like this. I mean they are right, they are not rioting. They are not throwing anything, which is completely fine. I mean peaceful protesting is the way to go."
Palmerton said government, education and society leaders need to come together so no more innocent black lives are killed.
She said friends and people of color are reaching out to her asking what is going happen. While she has to confess that she doesn't know, she's convinced better understanding can make peace and change. She said lives are at stake.
Palmerton: "This is my son. I worry about him, you know. He likes to ride bikes. He likes to take walks in the park. What's going to happen? Is he going to be okay? I want him to be safe. This has to stop."
Palmerton said the Black Lives Matter cause is for the good of the whole human race.