News
Locals React To Alarming Headlines
One morning's news feed includes earthquakes, sinking stocks, world infections and half of world's kids out of school - locals asked for their reaction
Wednesday, March 18th 2020, 4:42 PM CDT
NEBRASKA CITY – Wednesday morning's news feed included a number of alarming news stories, including UNESCO's report that half of the world's students are out of school, the US and Canada border is closing down and financial markets are being battered by recession fears.
News Channel Nebraska asked citizens here how they react to the headlines as the state and world reacts to the new corona virus pandemic.
County Commissioner James Parsons said he takes the latest headlines  with a grain of salt, understanding that encouraging news can sometimes be under reported.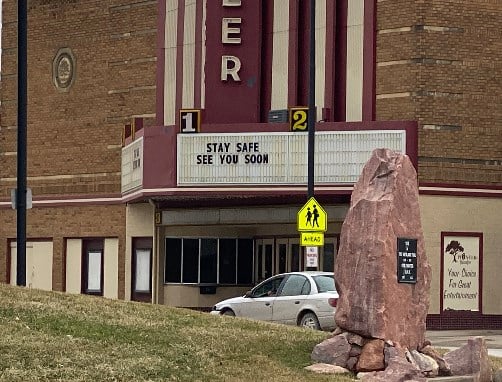 Parsons: "I think the most important thing is not to panic. You know, one day at a time. We as Otoe Countians, we're going to get through it. Heck, we sit through blizzards for a week or week and a half at a time, nobody panics."
Keith Valenzuela is the pastor of Bethel United Church of Christ, which is airing a virtual church service on its website. He said the word of God tells us there will be trials and tribulations in the world and refers to 2nd Timothy regarding human response.
Valenzuela: "It talks, you know, in these days people will be arrogant. They will be out for themselves, if you will. They'll be greedy, they'll be slanderous. They don't want the truth. During this time, we need to be helping each other, to be sensitive to each other's needs. That's where society comes in and where the church comes in."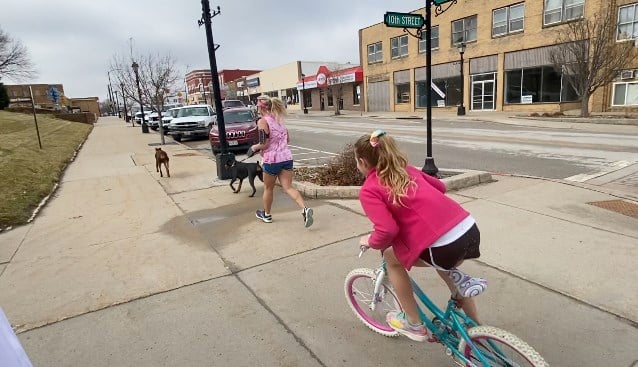 Janet Palmtag, a Nebraska City businesswoman seeking a seat on the state Legislature, said the headlines are alarming, but people should focus on what they have control over.
Palmtag: "That's on our very base, community levels and in our families. Right now we need to pay attention to what our local government is telling us and the CDC on corona virus and protect our families as much as we can."
Palmtag and Parsons said local businesses that survive are going to need support from their communities when social distancing provisions relax.
Parsons: "I guess what we should do locally is again support our local business, our grocery stores, our restaurants. Your restaurants, even though you can't go eat, why can't you order something out and go pick it up. I think the biggest message here is don't panic, it's a day-by-day thing."
On the side of positive news, the Associated Press reports that an army of New York volunteers have been amassed to deliver food and medicine to those must vulnerable in the coronavirus outbreak in a project called Invisible Hands.
The volunteers not only deliver supplies, but will pause in safe places, to offer comfort and much-needed human interaction.
Wednesday Morning Headlines From the Associated Press
5.7 –magnitude quake shakes Utah, Salt Lake airport closed
The Latest: UNESC0: ½ of world's students out of school
Senate turns to House-passed virus bill
Trump: US, Canada to close border to nonessential travel
Stocks, oil sink again as recession fears batter markets
What's Happening: Inmates seek release, wars weaken defense
Sanders reassessing his campaign after 3 more Biden wins
World virus infections pass 200,000, Europe's borders jammed
Iran reports largest spike in coronavirus as 147 more die
Storm System To Bring River Levels Two Feet Above Flood Stage