News
Sheriff Credits Agency Cooperation For Taking Meth Valued At $25,000 Off Of Streets
Sheriff able to organize controlled buy after put on the look out for a purple Cadillac
Monday, December 23rd 2019, 4:06 PM CST
Richardson County jail administration
FALLS CITY – Richardson County Sheriff Rick Hardesty says the arrest of a methamphetamine dealer in a purple Cadillac after a controlled buy in Falls City is evidence of what can be accomplished when the sheriff's office, Falls City police and other agencies work together.
The sheriff had received a call from a confidential informant about the potential to buy methamphetamine and a single bolt, .22 caliber rifle for  $430.
The sheriff provided the cash and deputies were joined by police near  the buy point in the parking lot of the former Shopko store.
Hardesty: "The community needs to know that the police and the Richardson County Sheriff's Office are fighting the same fight together. There is no more us and them. We're together."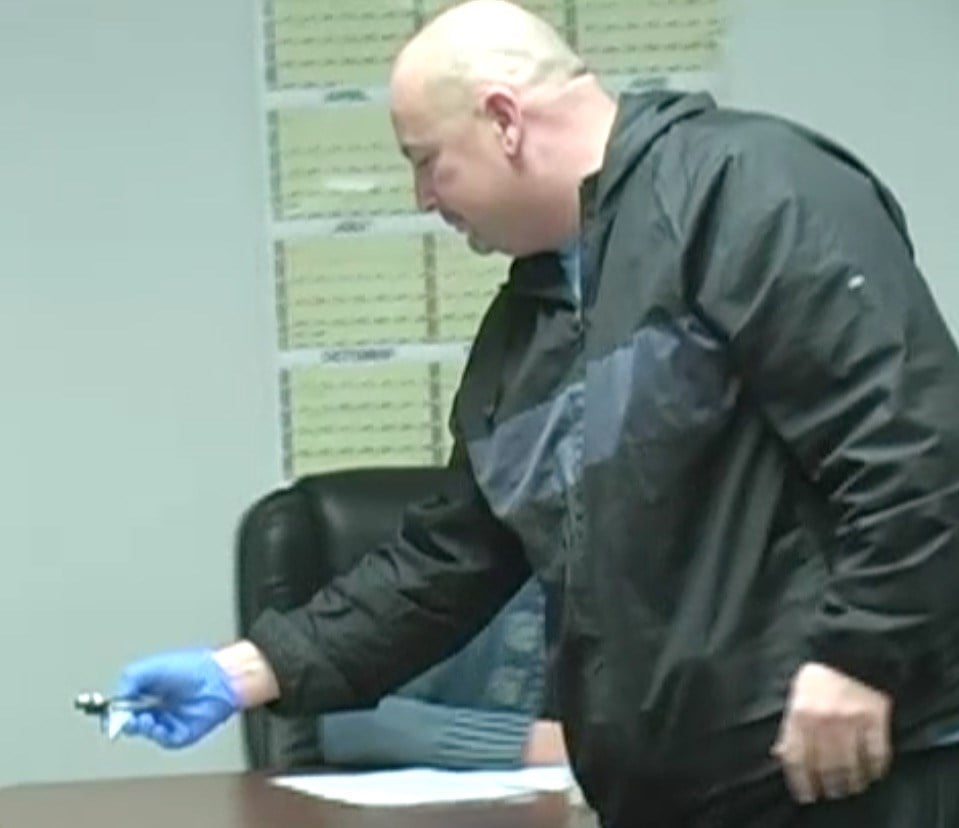 Court documents say, as officers were closing in, the Cadillac  approached directly at Sheriff Hardesty's car and then veered away. Sgt. Clinton Stonebarger pursued the car out of town at speeds up to 105 mph until the driver fled on foot near Humboldt.
An arrest affidavit says 31-year-old Cody Rhyne of Hiawatha, Kan., was taken into custody.
Investigators say a loaded 9 mm handgun and 304 grams of meth were found in the car.
Hardesty said the support of other agencies, especially Falls City police, makes it possible to conduct operations like the controlled buy that took meth valued at $25,000 off of the streets. 
Bond for Rhyne is set at $200,000. Arraignment is scheduled Jan. 6.