News
Plattsmouth Offering Victorian Christmas
Three-hour celebration includes Father Christmas, gingerbread making, tree lighting, live nativity and live music
Wednesday, November 27th 2019, 8:48 AM CST
by
by Patti Jo Peterson
PLATTSMOUTH - If you're dreaming of nostalgic holiday traditions, then you'll love  stopping in Plattsmouth Nov. 30 for the 11th Annual Victorian Christmas on Main in the city's downtown historic district.
Visitors will feel like they've stepped into a 19th century postcard as they stroll down Main Street with its new Victorian-style lighting and Christmas decorations.
Orchestrated by a Plattsmouth Main Street Association (PMSA) committee, the three-hour-plus celebration starts at 6 p.m. with a parade, according to PMSA Events Coordinator Sonja Endorf.
Endorf: "The newest activity this year is the parade.  DeAnne Green has suggested that we do a light parade over the past few years.   This year we will begin that new tradition of  having a parade in hopes that in the future it will turn into a beautiful light parade!"  
Throughout the evening, festival goers will have a chance to meet Father Christmas, Mrs. Claus, The Grinch, the Snow Queen, Elsa and many others dressed in historic garb as they partake in activities offered from 6-9 p.m. Elsa will be greeting children at Headquarters for Hair from 6-8 p.m.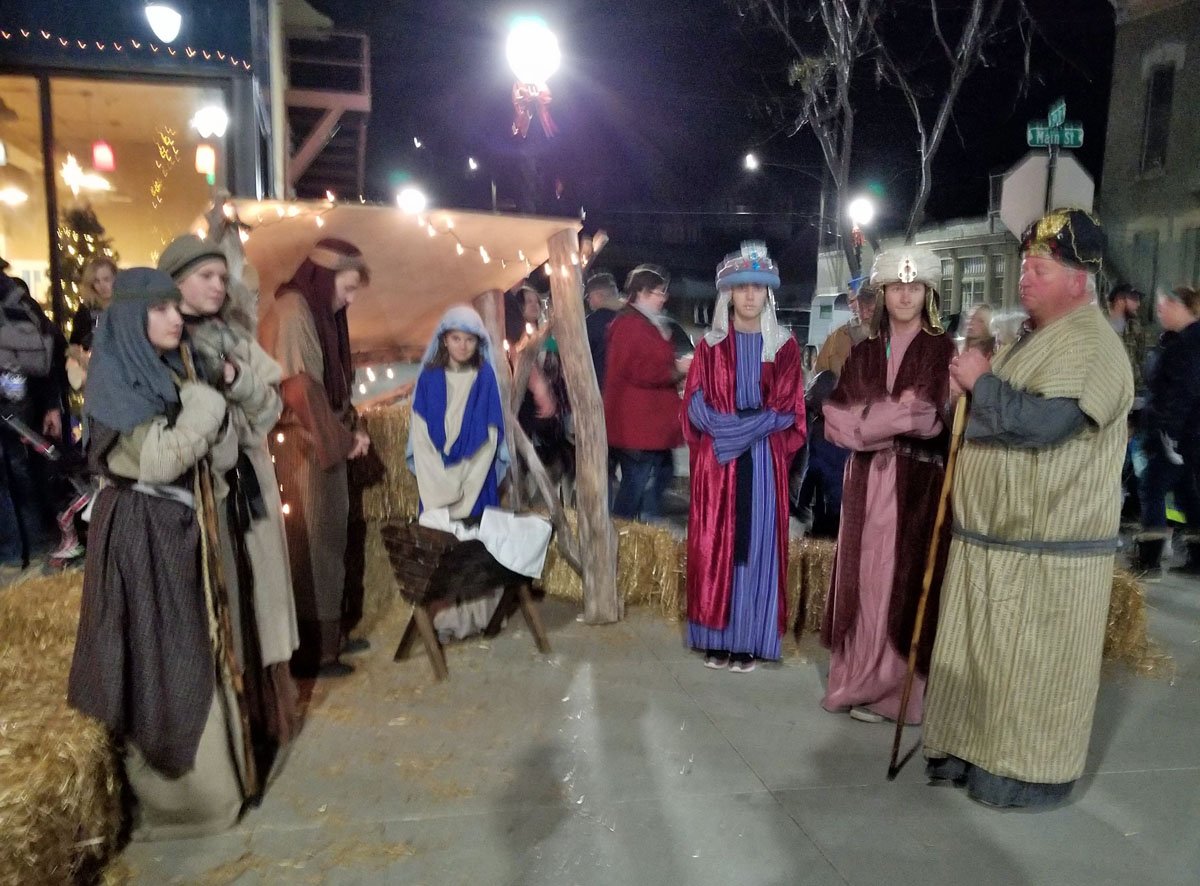 Attendees may even chat with the 2019 Miss Cass County, Harvest Festival King and Queen and Little Miss and Master of Kornland during the evening.
Endorf: "We have added a few more children's' activities as well.  Stan's Bakery will have a gingerbread- making activity and photo opportunity for the kids!  They will be able to make mini gingerbread houses out of graham crackers and frosting. They will have their annual Gingerbread House display and sell hot cross buns.   A large gingerbread cut out will be available for photo taking outside of Stan's Bakery."
CASA  will have an ornament-making activity for kids inside Under His Wings. Dan Rohan Photography  is featuring art and Lego displays inside his studio.
The Methodist Church is sponsoring a Junior Chef Competition along with its annual Cookie Sales and annual nativity display. The Junior Chef winner will be announced during the Tree Lighting Ceremony following the parade.
Of course, Father Christmas will be available at Southeast Community College Learning Center to listen to Christmas wishes and hand out free candy canes. 
He will arrive on the firetruck and help with the tree lighting before setting up at the SCC Learning Center where children can spend time with him.
Endorf: "We encourage you to take photos of your kiddos with Father Christmas.   Mrs. Claus will be handing our hot coco and cookies as usual."
Plattsmouth Children's Librarian Kirsten Wood be hosting story time so children may listen to a story while they wait to visit Father Christmas. 
Endorf: "We will continue the tradition of Mrs. Claus Closet in the learning center for children to shop for their parents and other love ones. Three tickets are needed for each gift."  
Tickets are also required for Ollie the Trolley, Hayrack Ride, Roasted Chestnuts and the Decorated Christmas Tree Voting. Decorated trees will be in the Entertainment Plaza at Fourth and Main.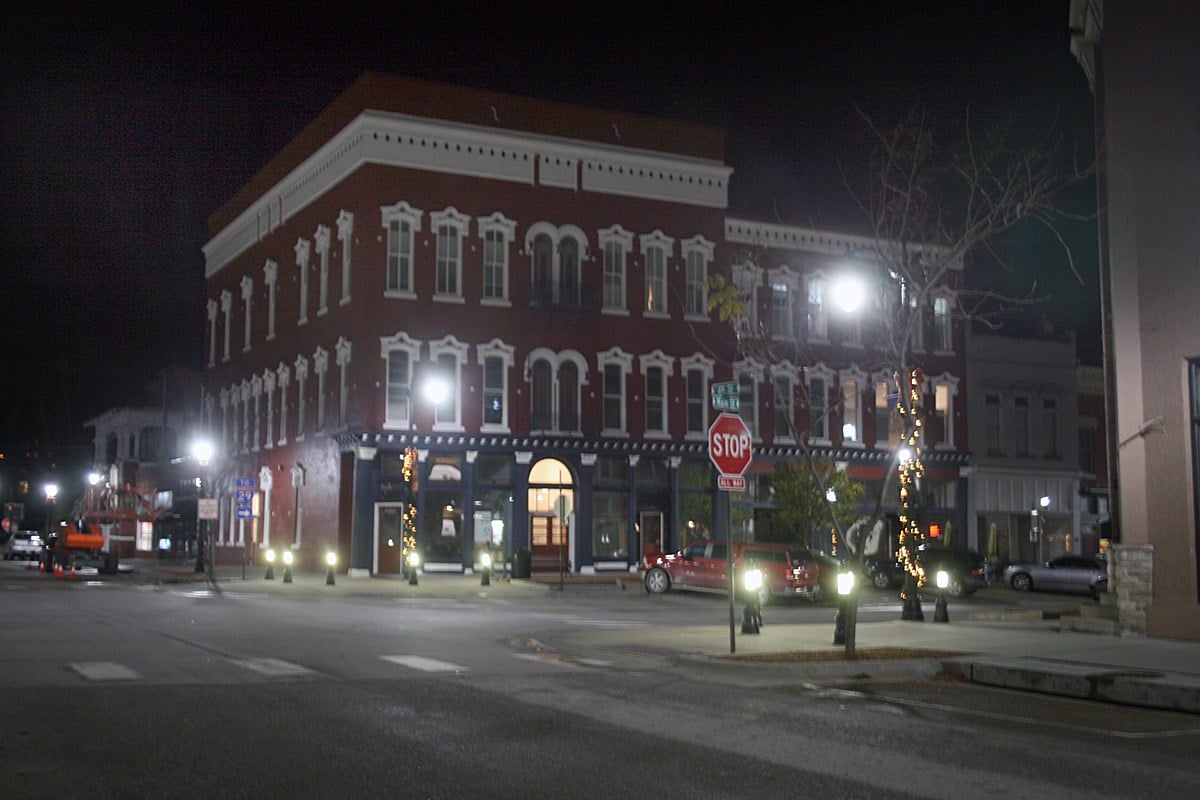 Tickets may be purchased at the SCC Learning Center, Dan Rohan Photography and a ticket booth at the Entertainment Plaza."
There will also be a minimal fee for participating in the children's art project at Colour Art Studio will have their annual activity inside the studio. 
No Christmas celebration would be complete without music and Christmas On Main offers many singing and listening venues starting with caroling during the tree-lighting ceremony. Terry Little will be performing at Herban Coffee Lab and VFW will be hosting the Nate Bray Trio starting at 9 p.m.
In addition to the activities, people will find plenty of places to shop and eat at the Main Street businesses including two newly opened boutique shops.
Endorf: "My goal is to have family activities that is fun for everyone.  People love posting selfies and photos of the fun things they do, so why not give them the props and activities right here on Main Street!  We should be proud of our community and what we have to offer everyone. This is truly a community involved event.  We could not do this with the help of sponsors, volunteers and the local businesses."