News
Prison Ordered For Rachel, Chloe Curry Deaths
Judge rules Ricky Anthony as a habitual offender citing two prison terms for theft and multiple driving offenses
Monday, November 4th 2019, 5:06 PM CST
by
Updated:
Tuesday, November 5th 2019, 4:16 PM CST
NEBRASKA CITY -  Ricky Anthony was sentenced Monday on two counts of motor vehicle homicide involving the 2018 deaths of 15-year-old Chloe Curry and her step-mother Rachel Curry on the J. Sterling Morton Beltway at Nebraska City.
Anthony, 55, left the scene after the SUV  he was driving crossed the center line and struck a pickup where the two victims were passengers. Prosecutors say Anthony fled the scene and  lied to a driver in Nebraska City to get a ride 57 miles away to Falls City, where he went to a liquor store before his arrest.
Judge Julie Smith said state law places a maximum of three years in prison for motor vehicle homicide, but prior to sentencing she ruled Anthony as an habitual offender. She  sentenced him to 20 to 40 years and said he would not be eligible for parole for 15 years.
The judge noted that the mother of the Johnson County Central student has died since the accident and family members linked her decline to the  Oct. 21, 2018, accident.
Smith: "There can be no doubt that the last year of Chloe's mother's life had to be incredibly hard. This is an unfortunate tragedy all the way around."
Michael Curry was driving the truck the night his wife and daughter were killed and said he wanted to speak at sentencing.
Curry: "To tell Mr. Anthony that I forgive him for destroying my life and taking all joy from me… I know that forgiveness is something I have to do because I can't live like this anymore. I can't be angry or just perpetually sad all the time."
Rachel's father Jeff McMann urged the maximum sentence.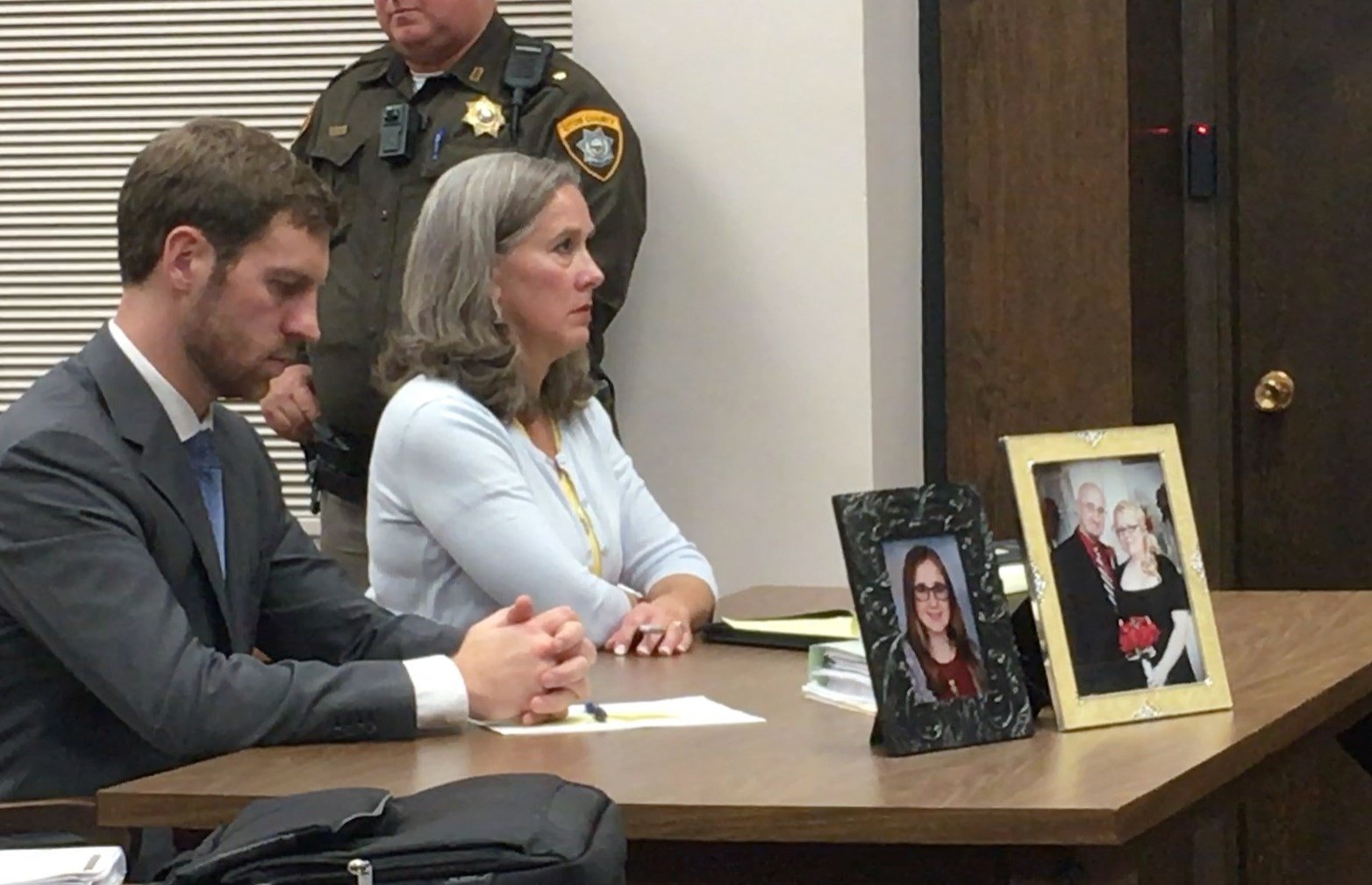 McMann: "That way he won 't be out on the road to do it to somebody else."
Chloe's grandmother Cristy Twombly said it is a time of accountability for Anthony.

Her stepfather Justin Houseman also described the impact of the accident on Chloe's siblings and feelings of sadness as holidays approach.
 He said Chloe was strong religiously.
Houseman: "She always taught me that I need to forgive, so I am going to forgive, but it's something I just can't forget about."
Anthony's family members offered their sympathies to the Curry family, but asked the court to recognize that he had no intention of harming anyone.
Anthony apologized to the Curry family and assured them that he read each one of their letters.
The Omaha man has served two prison terms for theft and has faced 14 drug-related charges.
His driving record includes convictions for driving under the influence in 1998, 2002 and 2015, reckless driving in 2002 and 2003, and 19 charges for driving under suspension or while revoked.
His license had been revoked prior to the fatal accident and Anthony was subject to a Douglas County arrest warrant for failure to appear 20 days earlier on a drunk driving charge.
The proceedings were nearly derailed Monday when Prosecutor John Palmtag asked the judge to sentence Anthony consecutively for the two deaths. Defense Attorney Jerry Sena noted that at the time of Anthony's plea, the state agreed not to oppose a concurrent sentence.
Anthony waived his options to withdraw his plea and to be sentenced by another judge. Judge Smith said she disregarded the prosecutor's remark at sentencing.
A charge of failure to render aid was dropped in a plea deal.
Family members said Monday Anthony borrowed the Buick Rainier from a Falls City woman after he learned of a medical emergency involving his family in Omaha.
Chloe Curry was just days shy of her 16th birthday.