News
Lincoln Man Commands Muddy River Battalion, But Nebraska City Battle Goes To The Rebs
New commander elected at Civil War re-enactment in Nebraska City
Monday, October 7th 2019, 3:26 PM CDT
by
Updated:
Monday, October 7th 2019, 3:37 PM CDT
NEBRASKA CITY –  Col. Joshua Andersen of Lincoln was promoted Sunday to commander of the U.S. Muddy River Battalion, but it was tough day for his infantry at a Civil War re-enactment at Nebraska City.
The Muddy River Battalion, named after the Missouri River that carves westward across the border of Nebraska City, is an umbrella organization that reaches out to all of the re-enactment units across the Midwest.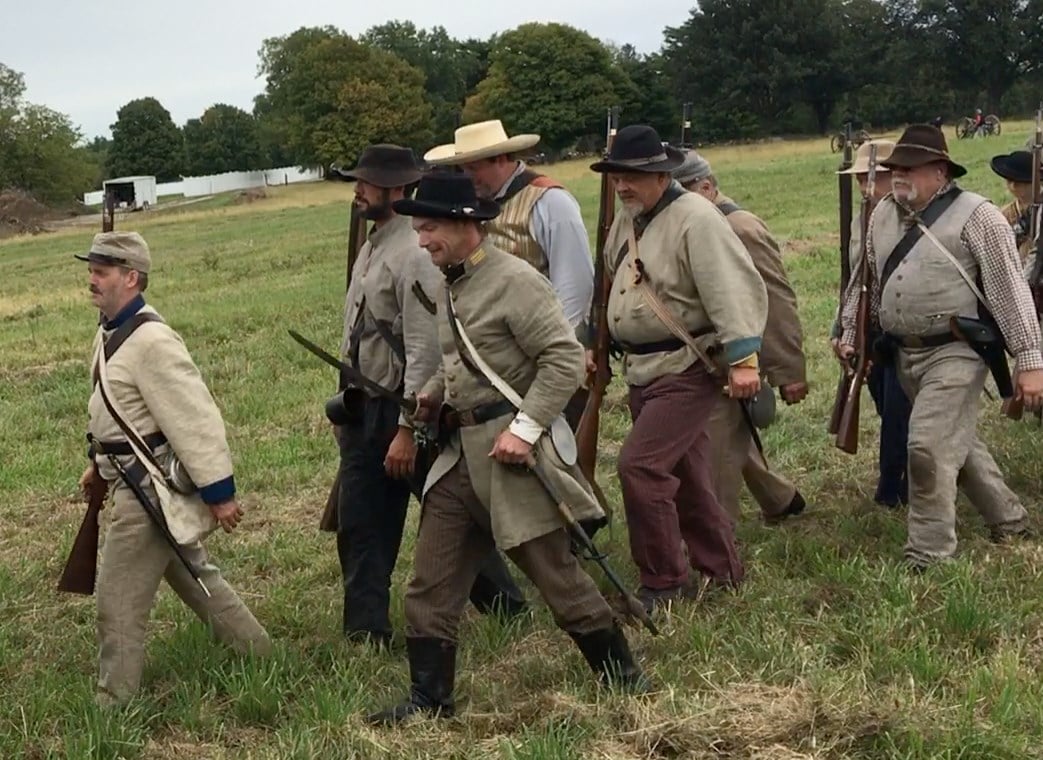 Andersen has spent the last four years as company commander of the First Nebraska Infantry and it was his first battle re-enactment as  battalion colonel.
Andersen: "I've been doing this hobby for seven years. In that seven years I've tried to make contacts, form relationships with just about everyone that is in the Muddy River. I was never planning to get to colonel in seven years. In seven years I've gone from private to colonel. I can't think of anyone in this hobby who has had a more meteoric rise than I have. Somehow it got pulled off."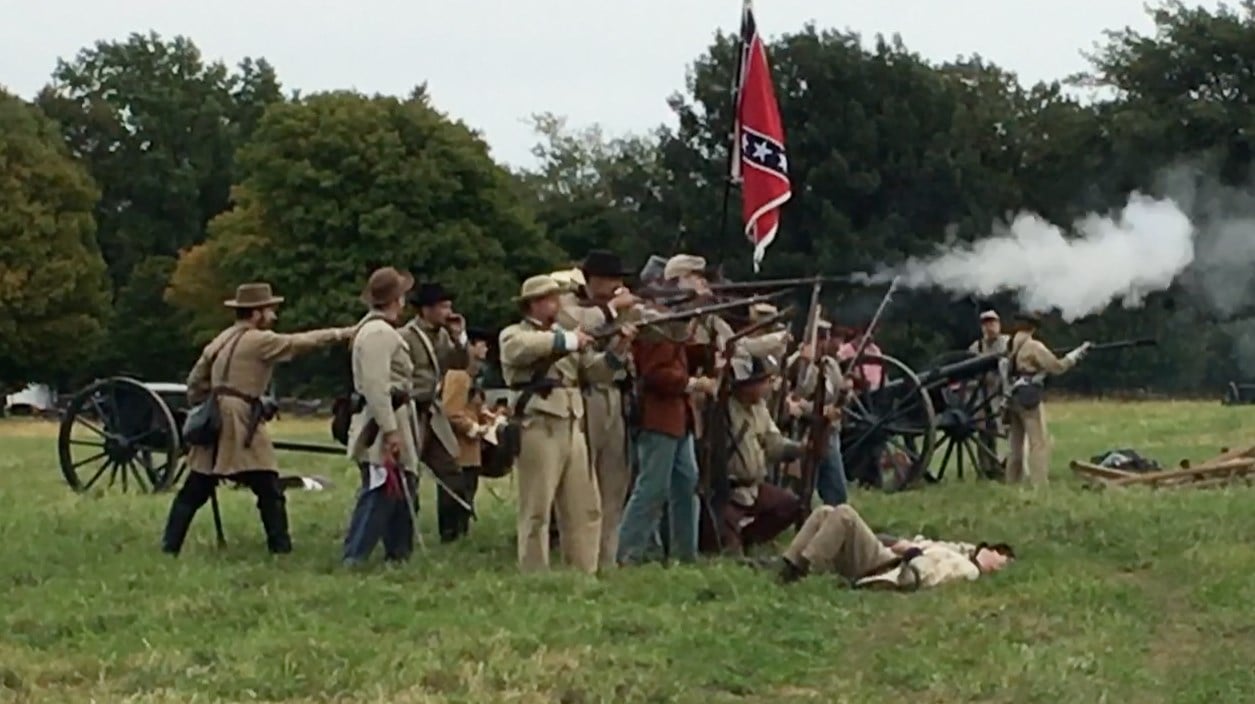 With units from Missouri, Nebraska, Iowa and South Dakota the battalion can wield up 60 to 80 rifles at an event. Numerical superiority helped with two  battle victories on Saturday, but the scenario called for a Rebel victory on Sunday.
Andersen: "We decided we were going to make as good of a show of it that we possibly could. We pushed our guys forward to capture a gun. We weren't expecting there to be Johnnys  on the other side of the gun, down the hill. We pushed forward, trying to reconnect with them and reform the battalion and get out of there. We just go overrun."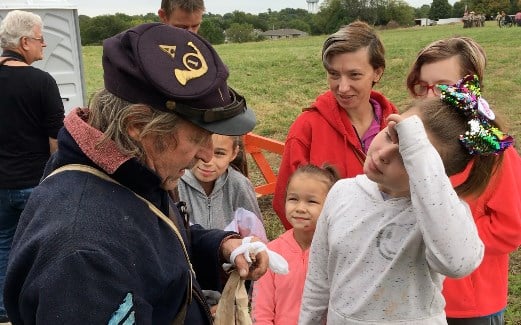 The Nebraska City event included sleeping overnight in camp tents, camp fire cooking, evenings full of cannon fire and friendship building.
Andersen: "We wear hot, wet wool in the summer and cold, wet wool in the winter and we couldn't be happier doing it. We do this to honor our past."
Col. Andersen was elected to fill the post vacated with the promotion of Col. James Crofutt to the first federal division.