News
New Water Barrel Champions At AppleJack
Wet & Wild Hoses Prevail
Tuesday, September 24th 2019, 12:18 PM CDT
NEBRASKA CITY – The Wet & Wild Hoses prevailed Saturday at the AppleJack Water Barrel Fights in Nebraska City.
The event raised $400 for the Museum of Firefighting by pitting eight teams in a double-elimination tournament.
The 192nd Military Police Battalion was hoping to repeat as water barrel champions with a victory over the Movers and Shakers, who gave this pre-game interview about their strategy.
Kattelman: "Accuracy. Yeah, and a lot of prayer."
The soldiers advanced over Mark Kattelman's team, but the 192nd struggled against the Wackey Water Barrel Wranglers, who advanced to a rematch against the Wet and Wild.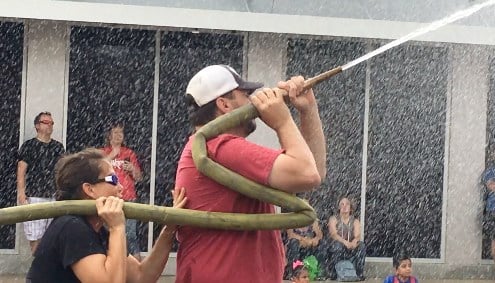 A three-inch fire hose connects to the fire hydrant and is divided into two inch and ¾ hoses with straight nozzles for competing teams.
The Ya Hosers tried the kinked hose technique with varied success.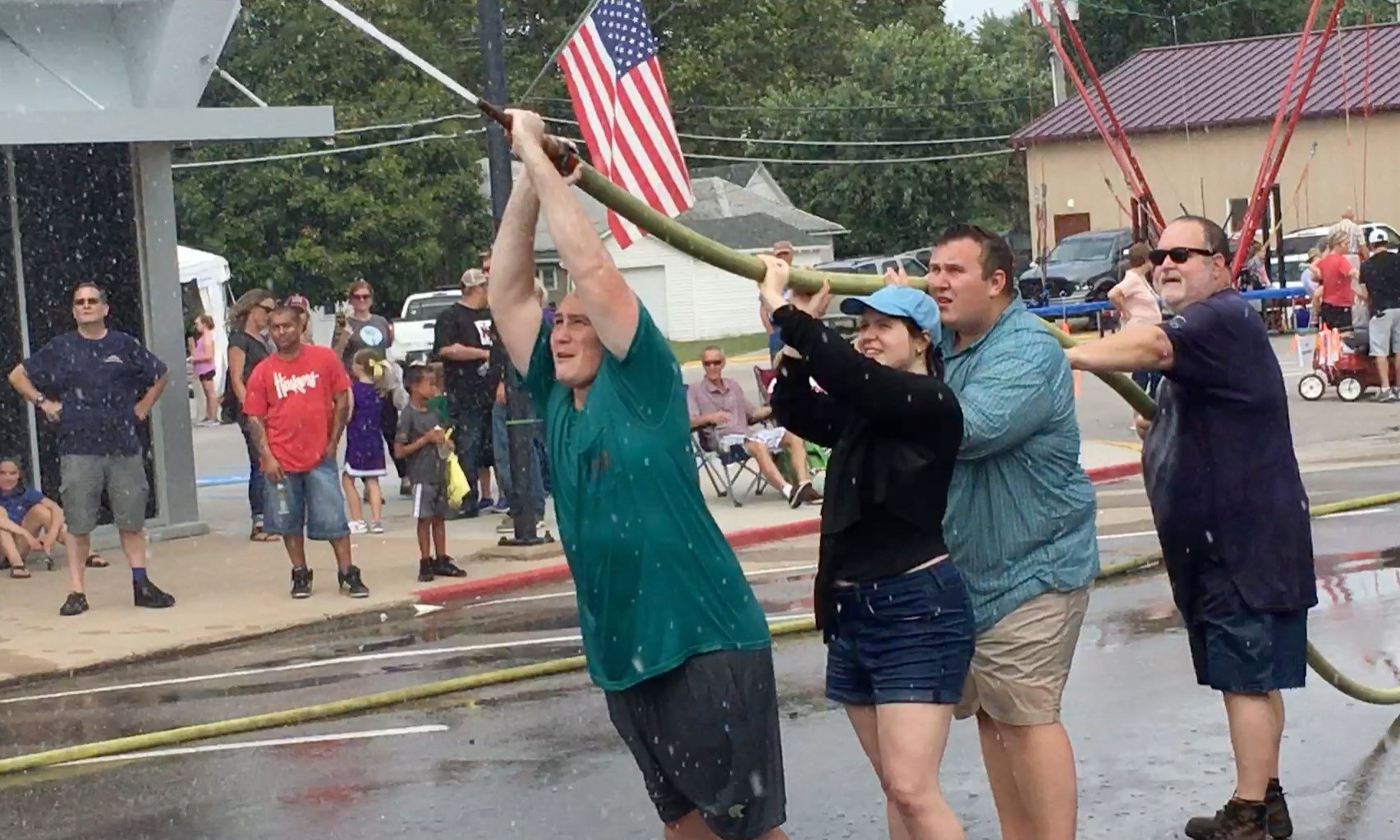 The runner ups were Andrew Fedoris, Madeline DuBois-Fedoris,  Jack Rudman and Laurence DuBois.
Laurence was on the nozzle in the first two rounds and Fedoris was at point the last three.
DuBois said the straighter the water stream, the better.
DuBois: "As a runner up, it's the diligence of perseverance and standing still and holding that water on the barrel."

Will you be training for next year?
DuBois: "We'll try to get some training in while we're watering the garden."
The champions are Hayley Elshire, Brandon Elshire,  Malarie Cutler and Collin Graff.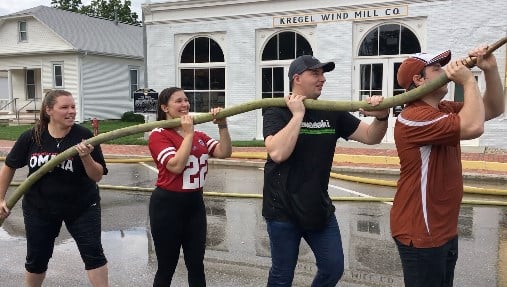 Elshire described the motivation for his team.
Elshire: "Fun. Trying out something new I guess. I'm pretty good at aiming so I just said I'll take the lead and that worked out for us. Hayley: "We communicate. Communication."
Assistant Fire Chief Dennis Marshal said he expects the water barrel competition to return next year.
Will you try to defend your championship next year?
Elshire: "Yes we will. We'll be here."