News
Steampunk Festival Set For Plattsmouth
Steampunk Festival Summer of 2020
Sunday, August 11th 2019, 8:35 PM CDT
by
PLATTSMOUTH - Blending Victorian style, fantasy, science fiction and steam-powered technology, Steampunk genres are some of the most popular throwbacks to history in our modern time.
If you've never heard of it, you soon will. If you already know all about this unique trend, then you're sure to head to Plattsmouth's first-ever Steamship Landing Expedition Steampunk Festival June 13-14 in 2020.
Organized by Plattsmouth Conservancy, the festival will take place in the town's Historic Downtown District and will include teapot racing, parasol dueling, tea dueling, historic presentations, an evening ball, children's entertainment and a costume contest.
According to festival organizer Shannon Lewis, Steampunk is defined as "a subgenre of science fiction or science fantasy that incorporates technology and aesthetic designs inspired by 19th-century industrial steam-powered machinery."
Many Steampunk trends were inspired by French novelist Jules Verne and English authors H.G. Wells and Mary Shelley.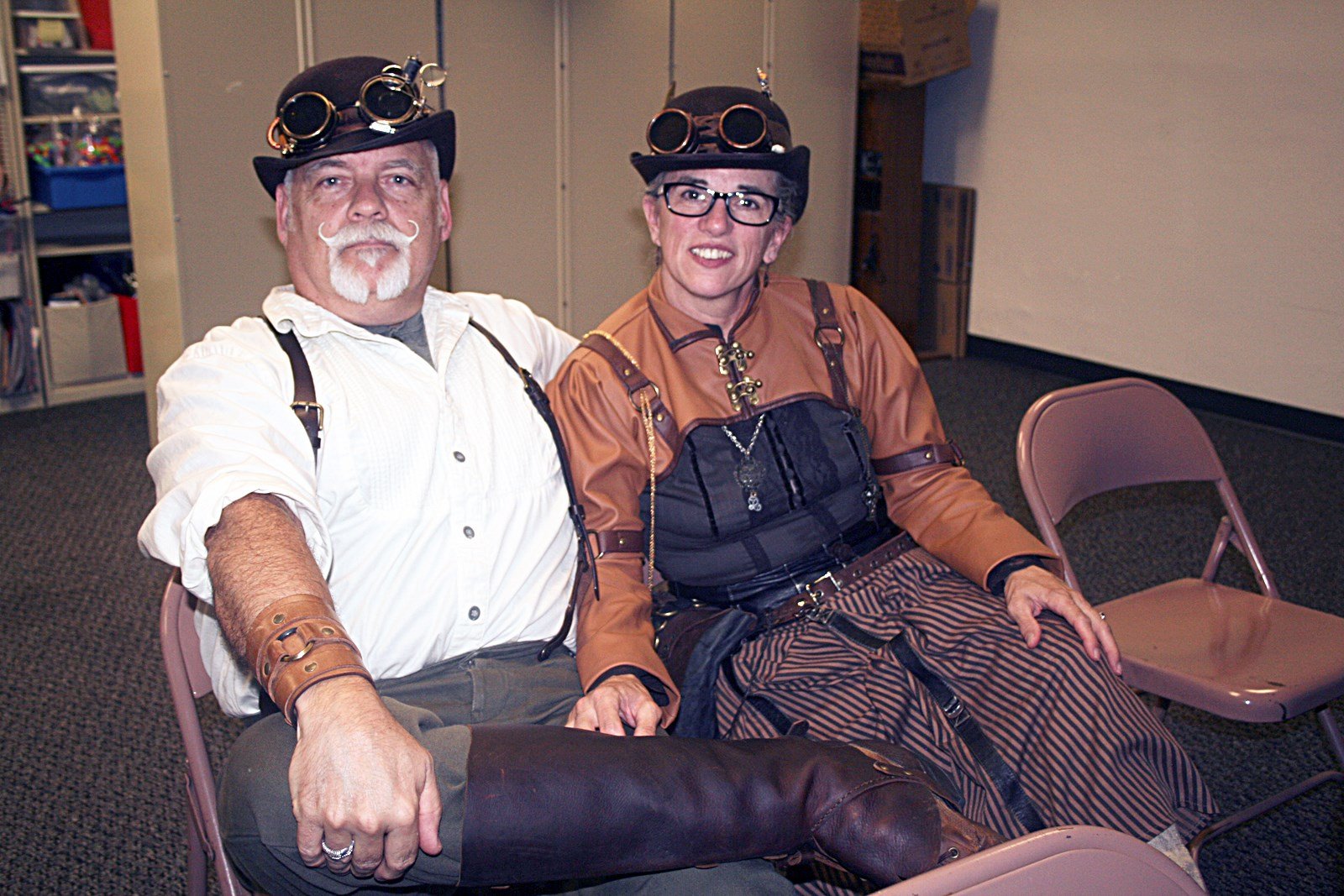 Lewis: "One of the earliest manifestations of the steampunk ethos in the mainstream media was the CBS television series The Wild Wild West (1965–69)."
Lewis said the Conservancy had two major goals in bringing the festival to Plattsmouth.
Lewis: "We want to encourage and bring people to Plattsmouth. We want to provide a community event that is family-friendly."
Secondly, this two-day event serves as a fund-raiser for the Conservancy, which is dedicated to the preservation of Plattsmouth's architectural heritage.
Lewis: "We're anticipating roughly 1,000 people will attend. Many of the activities will be downtown but we want the entire city of Plattsmouth to benefit. We think we will draw many from Omaha and Lincoln, but local people as well."
Main Street will be closed for the festival to provide room for food and retail vendors.
Lewis: "We have six food vendors and 30 to 50 merchandise vendors, as well as other festival promoters. Vendors typically supply a lot of handcrafted items."
Food vendors will be located at the downtown parking lot and retail vendors will be back-to-back under tents in the center of Main Street, Lewis said.
Steampunk vendor Andy Rathburn: "We sell anything from straps, belts, belt flasks, bracelets, bootstraps and bracers to collars (dog & people), frogs (dagger & sword), leashes, pouches (belt & drawstring), wizard kits and jewelry. You'll find all kinds of things."
Attendees who want to dress for the event, may find appropriate items from vendors at the festival.
Deanna Squier, who creates Steampunk jewelry from keys and other pre-owned items, said thrift stores are a great source for the genre's clothing items including skirts, belts and even boots.
The event begins at 9 a.m. Saturday, June 13, with children's games in the plaza area.
Teapot racing, tea dueling and parasol dueling will be held on stage.
Lewis said teapot racing involves remote-controlled vehicles in the form of a teapot. The race is carried out against the clock or in heats against other vehicles, over an obstacle course.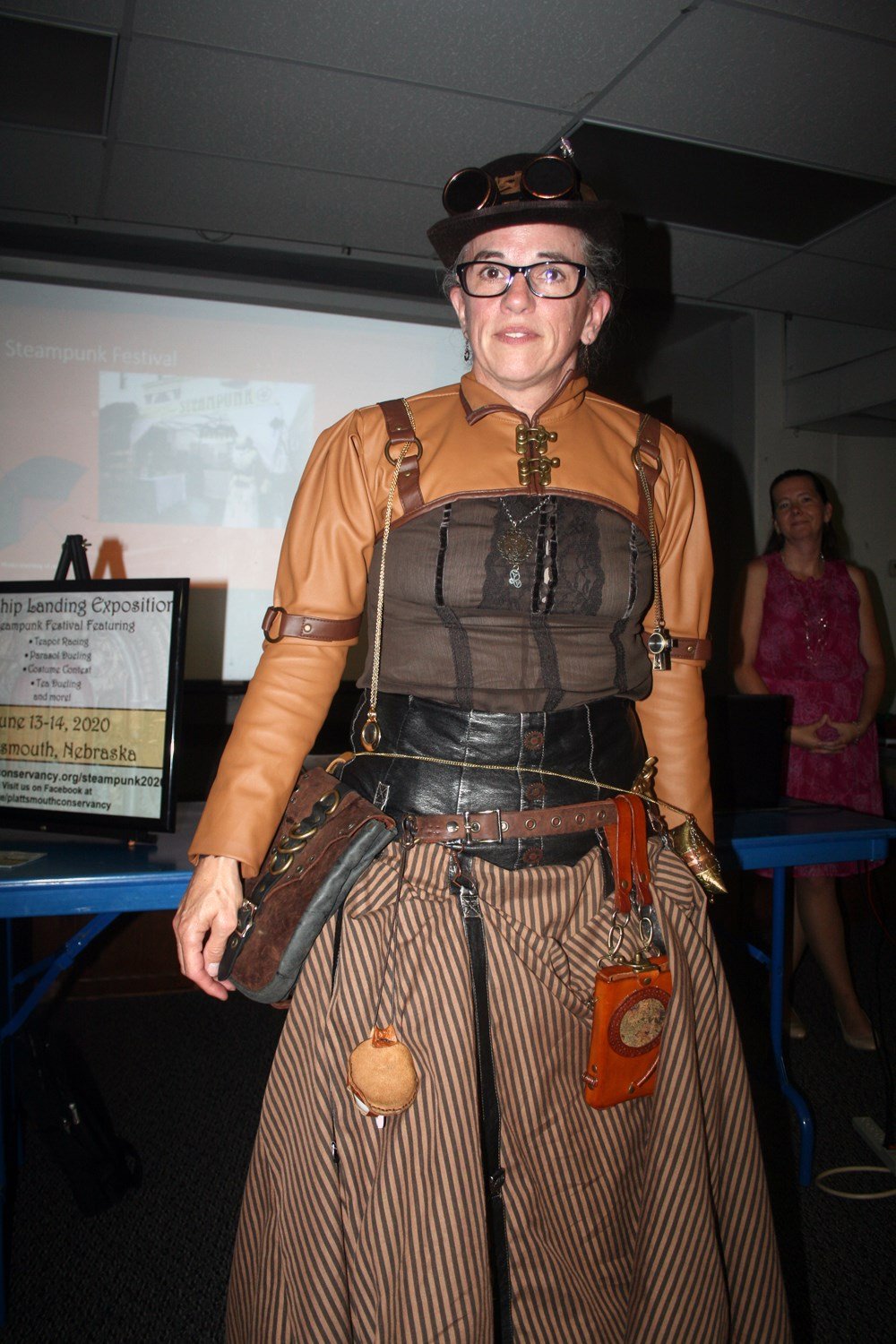 Many racers will bring their own vehicles, but willing first-time racers will also have a chance to compete.
Lewis: "The Conservancy plans on having some teapot vehicles available."
Adult festival goers may want to don a Steampunk outfit for the Saturday night ball in the Entertainment Plaza area.
Lewis: "We want to give people an event they don't regret coming to."