News
Contested books back on school shelves, recall election set for 2024
Swanson-Cunningham: committee did not do its due dilligence
PLATTSMOUTH - With Plattsmouth Community School District Board of Education's approval,  51 books will be returning  to school library shelves Nov. 14. 
The board had appointed a committee of PCSD teachers to review 52 young adult books after board member Terri Cunningham- Swanson shared her concern that the books contained obscene and vulgar material. 
In conclusion, the committee recommended that only Ellen Hopkin's "Triangles" should be removed, because its plot line was about retirees and not a subject youth would find pertinent to their lives. 
Cunningham-Swanson has been the driving force for removing books from PCSD libraries that  include erotic behavior and vulgar language. Opponents have accused her of targeting books with LGBTIA+, showing certain minorities in a positive light and showing Christianity in a negative light. The issue created hostility between opposing factions on Facebook and in meetings. 
After tabling a decision in October, board members clarified their opinions on the recommendation. 
Board member Tony Foster said they examined the number of times the books had been checked out from the school libraries. "I wish we had this a long time ago. Nobody's reading most of them. Most of the works had only been checked out one time in the past five years. It's disheartening what has gone on with this. It's been all about books nobody reads."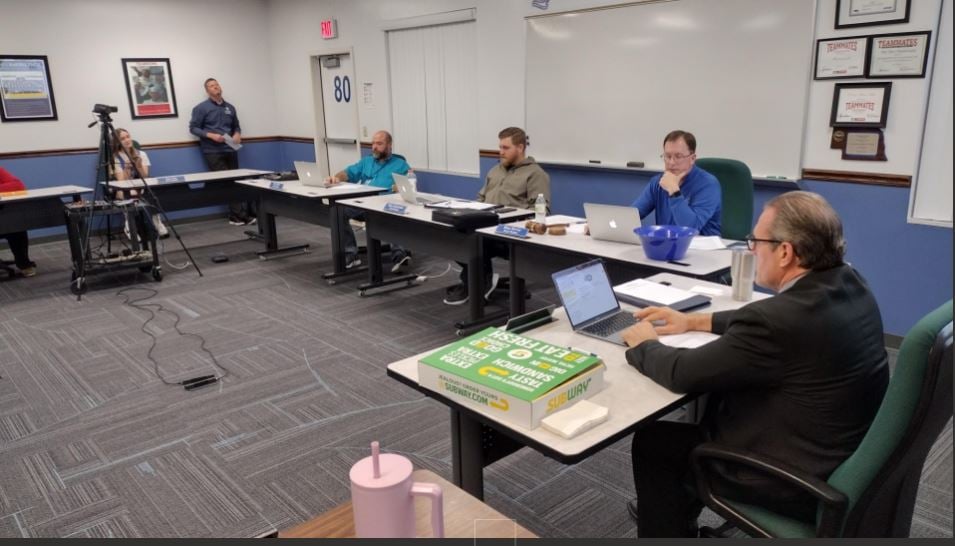 Board member Max Mueller said the committee followed Policy 6300 when reviewing the books. Board member Nolan Siemonsma added that the policy states the district should "provide materials on opposing sides on controversial issues so that young citizens may develop under guidance the practice of critical thinking and analysis." 
In response, Swanson read opinions from unnamed people who supported removing the 52 books.  
"'The Court of Thornes and Roses and books like this should not be included in a school library," she read. 
Swanson also said the committee did not do its due diligence. "You say trust the professionals. The professionals did not follow the professionals listed as adult literature experts. That we're talking about adult literature for a school library is unconscionable to me," she said. "A lot of taxpayers are upset that their tax dollars are used to purchase these books." 
While board members deliberated, a second petition calling for Swanson to be removed from the board circulated. A total of 849 signatures were validated, proving more than enough for a recall election. 
In addition to the majority vote to accept the committee's recommendation, the board unanimously approved a resolution to establish a mail-in-ballot recall election for Swanson tentatively on Jan. 9.