News
Otoe church worships with their hands
Otoe cooks, sews and clears brush for community
OTOE – There was an opening prayer for St. John's Lutheran Church worship service on Sunday but for the most part of congregation and citizens of Otoe worshipped with their hands.
Pastor LuRae Hallstrom says a grant from Thrivent supported the Hands & Hearts On A Mission project with a message of living generously.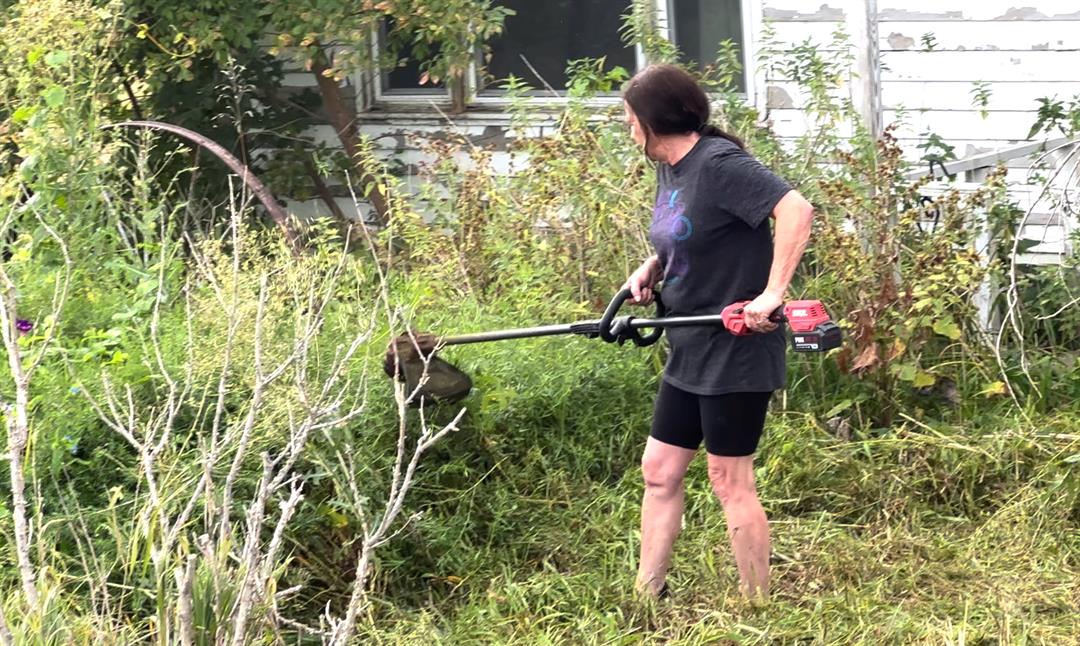 Pastor LuRae Hallstrom: "The disciples are asking what should we do? And whoever has two shirts should give, should share with someone who doesn't have any and, of course we have shirts here. And then people with food should do the same, so that's what we're doing."
Lucas Harden, 18, of Syracuse said the heat index factors were not too much to keep people away in the morning.
Harden: "Yeah, we got a lot of people. It's pretty humid but we've got a lot of water to try and stay hydrated. It should be a good day."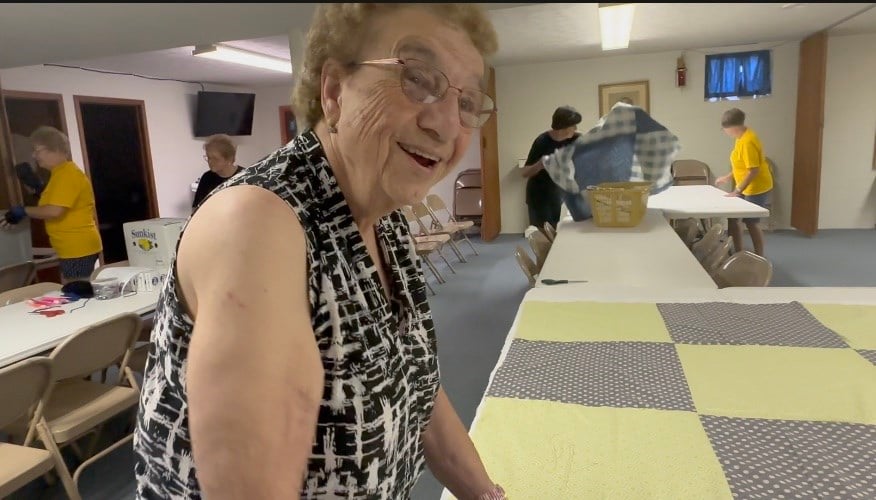 Workers spruced up the village park and cleared a brush pile from a yard near the church.
Harden: "It helps the community out and it's a good deed to a lot of people."
Inside the church, Denise Matson of Avoca and others were preparing casserole for people in need from a recipe that came from a church in Filley, Neb.
Matson: "They have a group of ladies down there that do this as a mission. Once a month they get together and they gave us these recipes that they have tried already and that they have had a lot of success and feedback."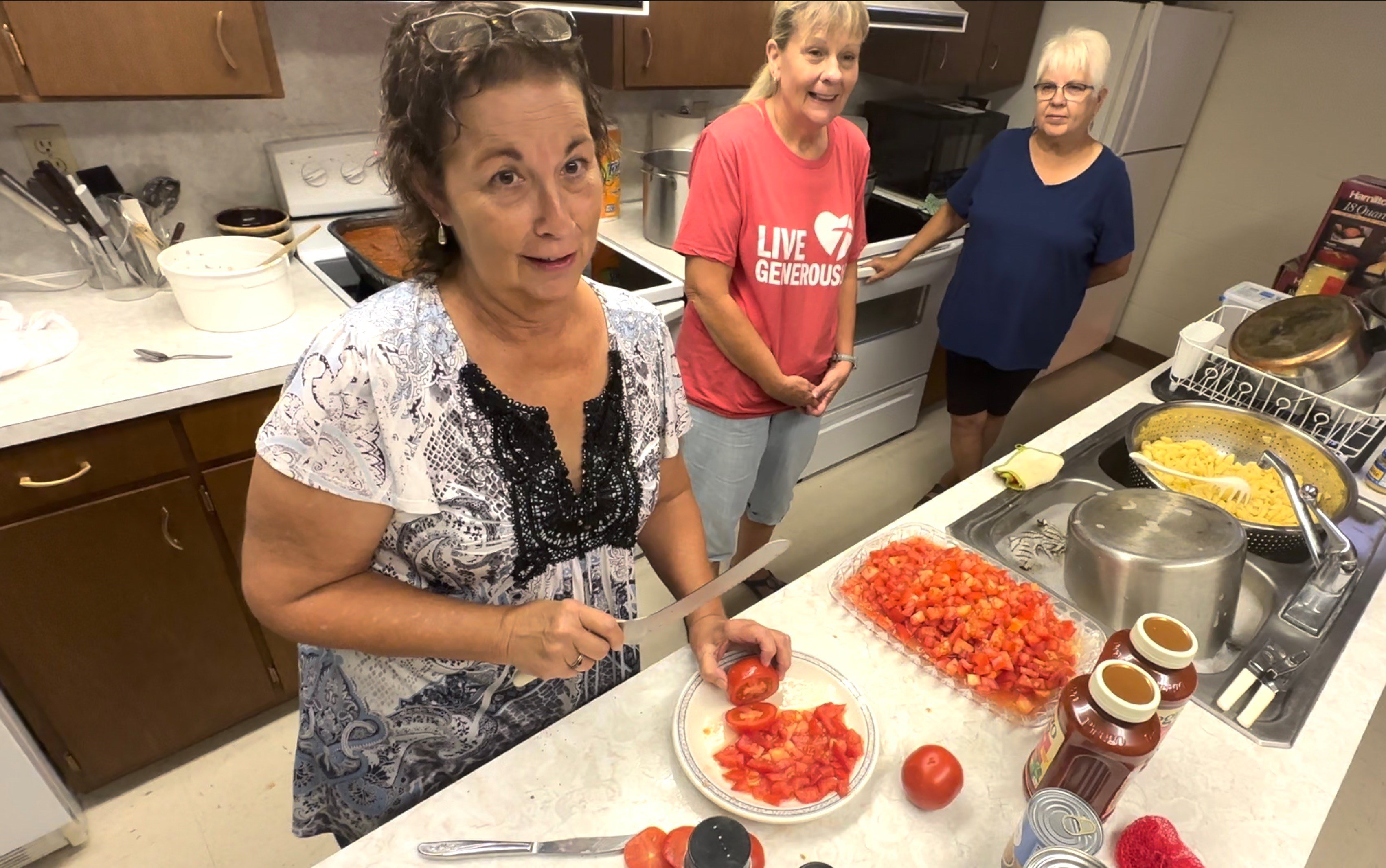 93-year-old Joann Sauberzweig has been putting about 100 quilts together per year  for Lutheran World Relief since 1992. She said it's something she can do to help others in need and she even recognized an  Otoe quilt on a man in India.
Sauberzweig: "The only reason I know it is because I recognize the material and it was on a man in a hospital in India and it came out in a Lutheran World Relief book. … I'm glad to get all this help. Anyone that wants to help anytime, I'm ready for them."
In addition to a heat index rising over 100 degrees, the work also included fighting nettles and other stinging plants to clear an overgrown lot near Main Street. The day started with just one weed wacker but many more arrived as the morning progressed.