News
Ehmke, Griepenstroh elected to assistant chiefs posts
Fire Chief Rob Schreiner announces new command structure
NEBRASKA CITY - The Nebraska City Fire Department announced new officers Monday following the announcement of a reduced role for long-time assistant chief Dennis Marshall.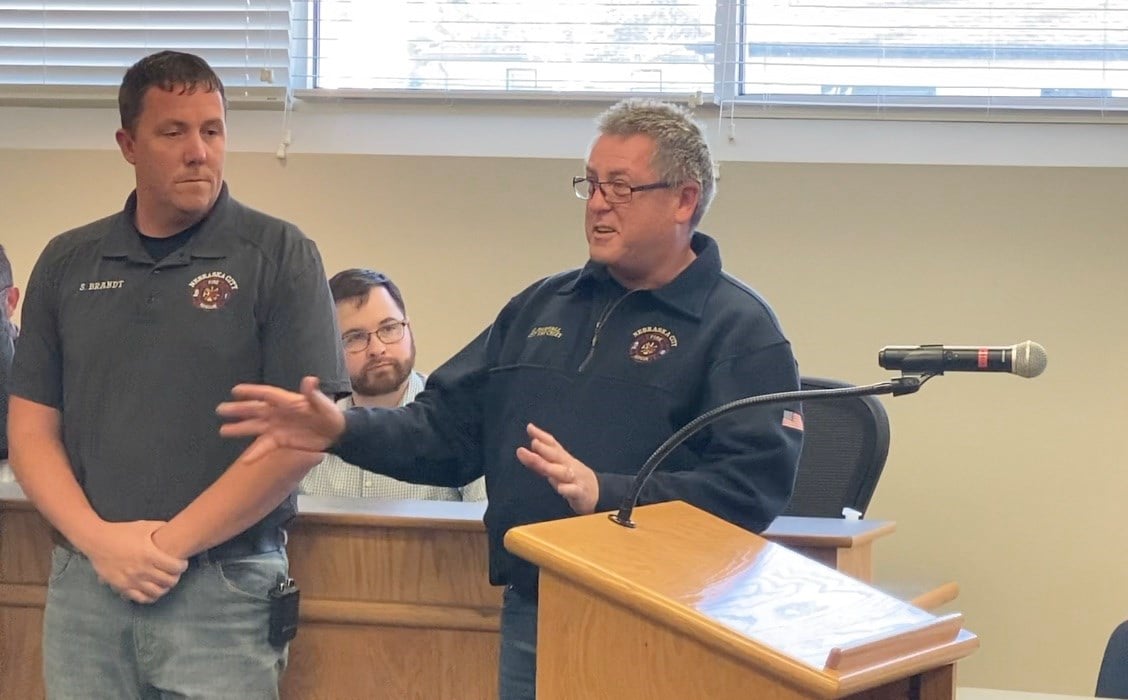 Marshall has been a volunteer for over 39 years and an assistant chief for 36 years. He plans to continue as a volunteer firefighter. 
Marshall: "I'm still going to be active. I just decided it was time to let somebody younger move up through the ranks." 
At an election Wednesday, Brian Ehmke was moved up to first assistant chief.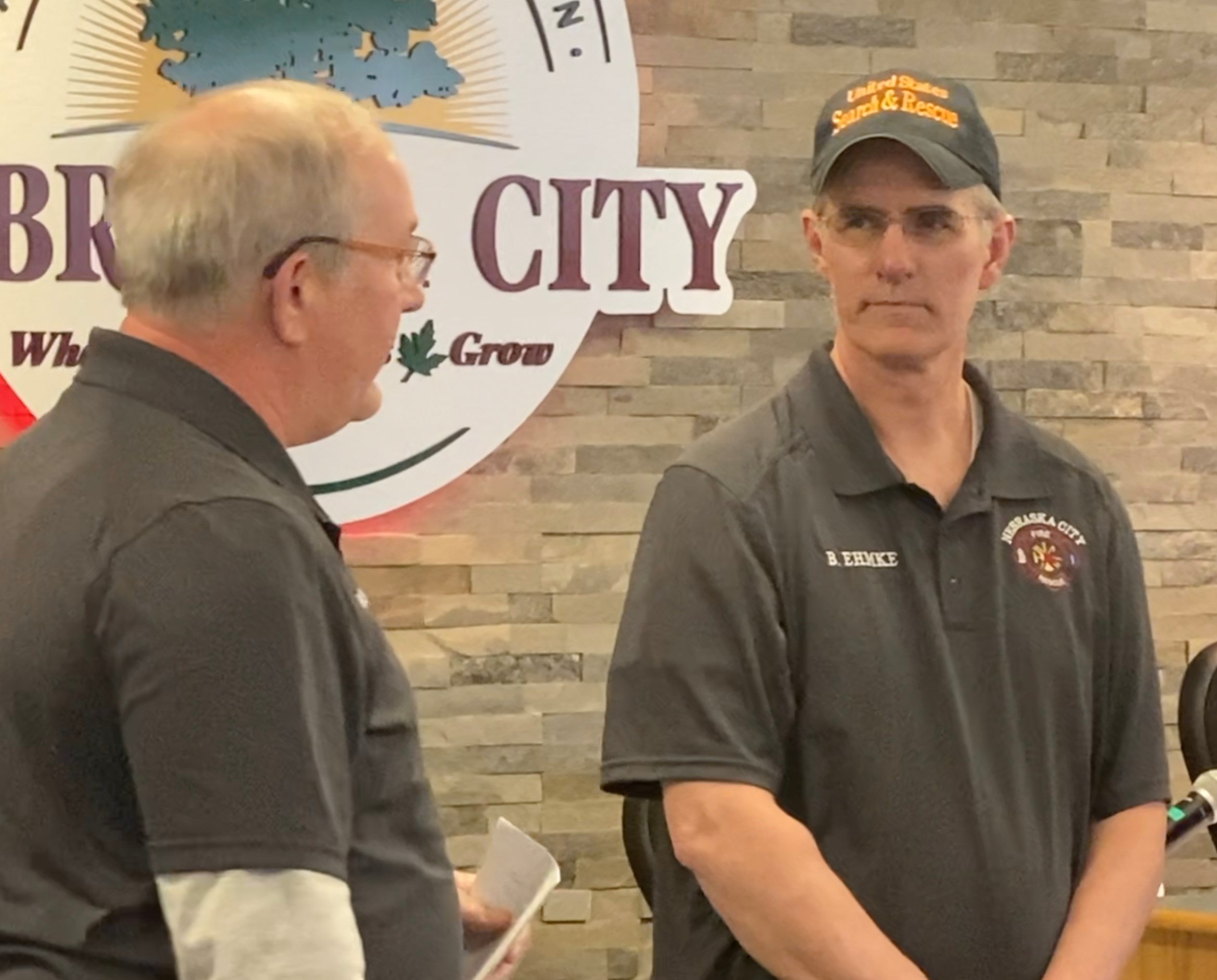 Longtime captain Chris Griepenstroh was voted to second assistant chief. 
Former engineer Jason Booth and four-year member Scott Brandt were elected captain. 
Corey Swanson is training officer, Kurt Curtis is department president and Steve Recker is fire apparatus engineer. 
Curtis introduced cadets Andrew Bernard, Jake Bebout and Trevor Plympton at Monday's city council meeting.