News
Ice blamed for record low flows on Missouri River
River at Rulo registered at a negative number at Rulo on Monday
Monday, December 26th 2022, 8:56 PM CST
 NEBRASKA CITY – Ice is impacting water level gauges on the Missouri River.
On Monday night, the gauge at Nebraska City was reporting a river level of 1.1 feet. That would place it the lowest level since 1967.
The river level at Brownville had dropped two feet over the weekend, but was still at 15 feet on Sunday.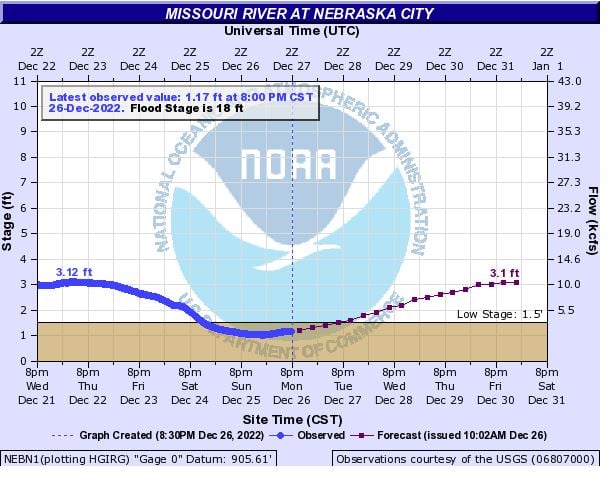 However, downstream at Rulo, the river level was again measured at less than a foot. Rulo has had seven readings below one foot  over the past 60 years. A measurement of negative 1, recorded at 7:30 p.m., would be a record low.
The Missouri River at Nebraska City is estimated at just over 7,000 cubic feet per second, compared to twice that amount on Christmas Day.