News
Pumpkin grower paddles the river to set world's record
Hansen navigates with 800-pound pumpkin on the Missouri River
Saturday, August 27th 2022, 10:38 PM CDT
NEBRASKA CITY – There were cheers, tears, swollen knees and a giant pumpkin named Berta on Duane Hansen's  world-record-setting journey down the Missouri River Saturday.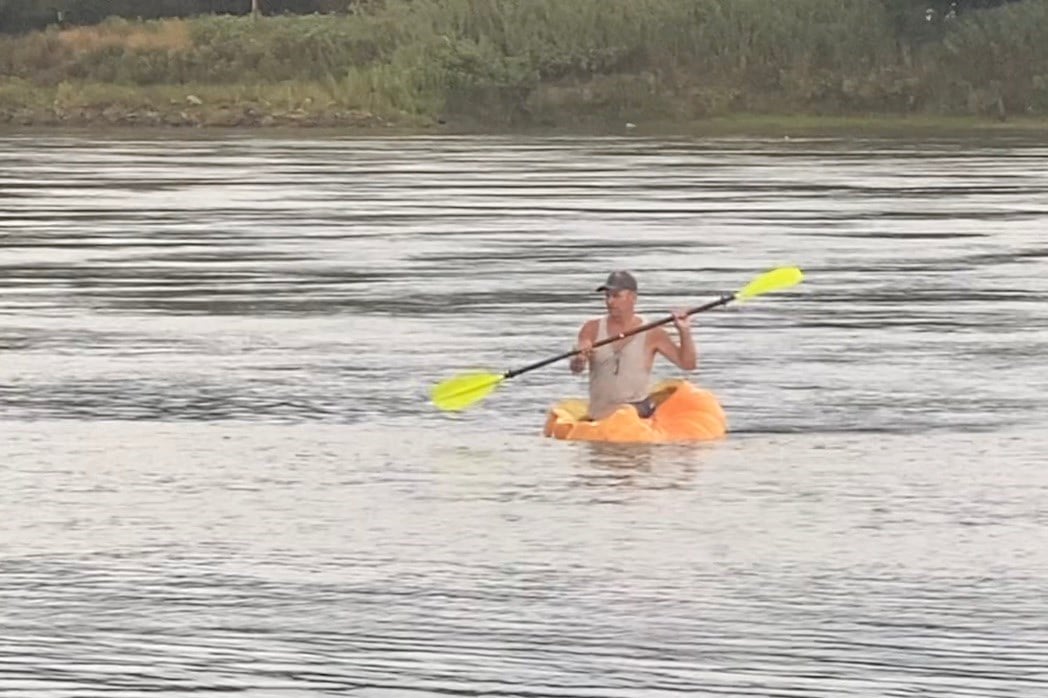 Tears from his daughter Morgan Buchholz.
Buchholz: "I'm so proud of my dad … He has always said that you can do anything you want and how can you not believe somebody who goes out and does exactly what he wants and I'm just so proud."
Cheers from Phil Davidson of the City of Bellevue, where he put into the water.
Davidson: "I did not realize he was going to be sitting in the pumpkin, riding in the pumpkin all the way down there. It's a big pumpkin, it's kind of crazy, but … I've never seen anything like it."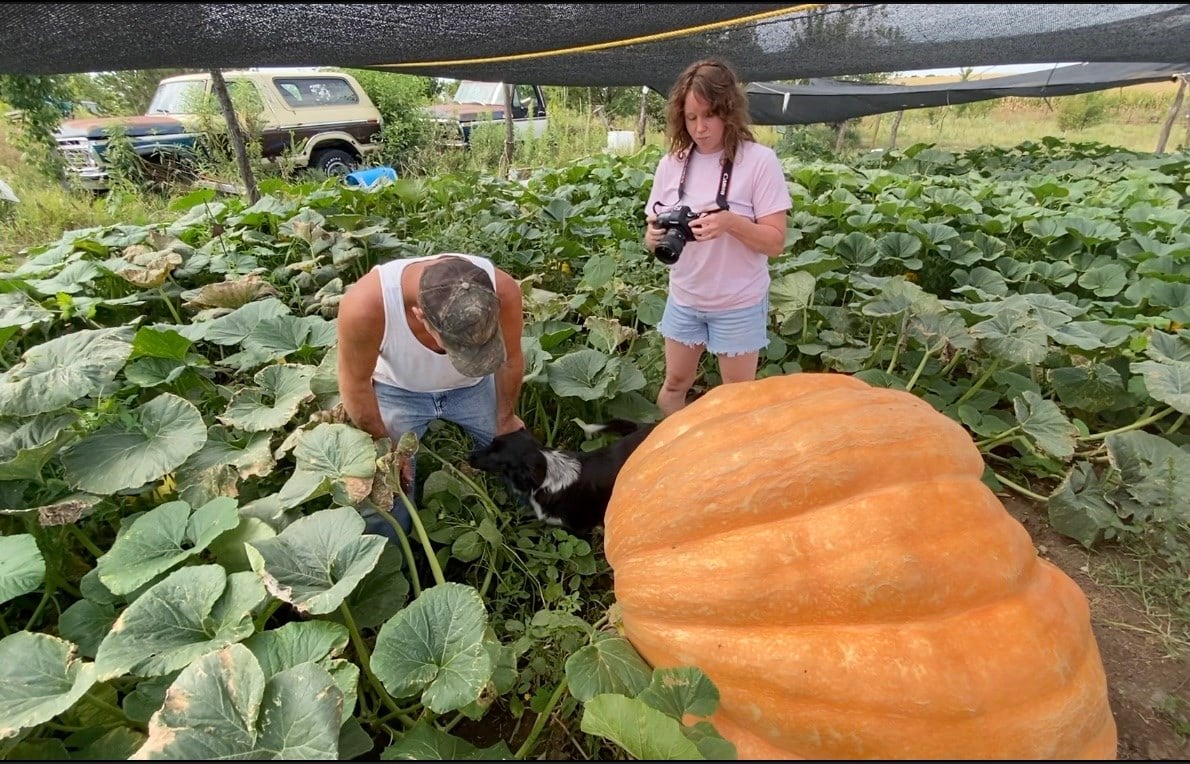 Sister Yvonne Hansen came back from San Diego to handle the trip-day paperwork to document for the Guinness world's record.
Yvonne: "When we first got started it went real quick, like the first five miles felt like nothing. Once we got about 18 miles in, it started feeling like 'wow, this is a long trip.'
Hansen claimed the record at the 577 mile marker at 25.5 miles, and continued going to Nebraska City for a total of 41 miles.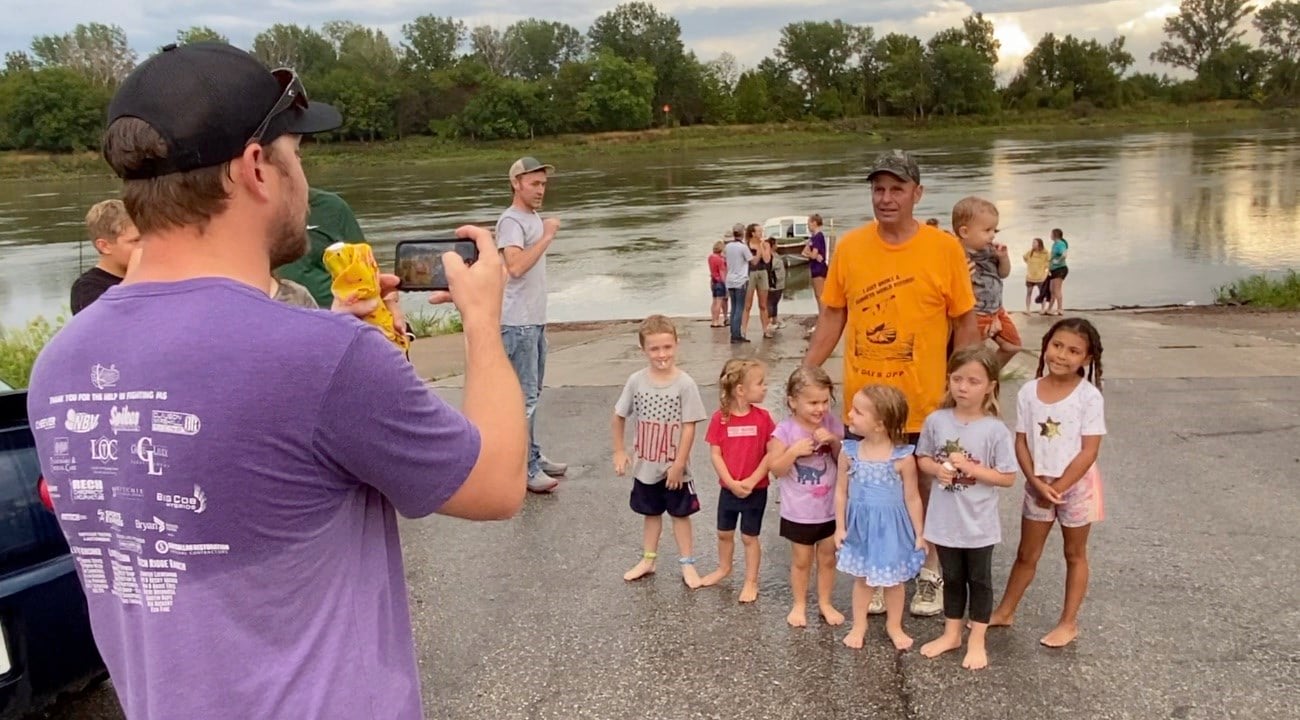 Dangers faced included rocky shores and shallow sand bars. The pumpkin would take on water from the wakes left by passing boats. Even waving to the curious on the bank posed the danger of tipping.
Hansen: "You've got to be on top of it the whole time – the whole time."
He said "not swamping it" was the biggest challenge.
Hansen: "The boats leave the waves and you've got to stop everything and just hold on and ride with those waves. That was bad."
Hansen got the inspiration for the record attempt by a chance meeting.
Hansen: "I was at a giant pumpkin growing seminar, a three-day seminar in Portland, Ore., and I met this lady that had the record. At the time it was 25-something miles. And I asked her a lot of questions and that's when I decided I wanted to do this."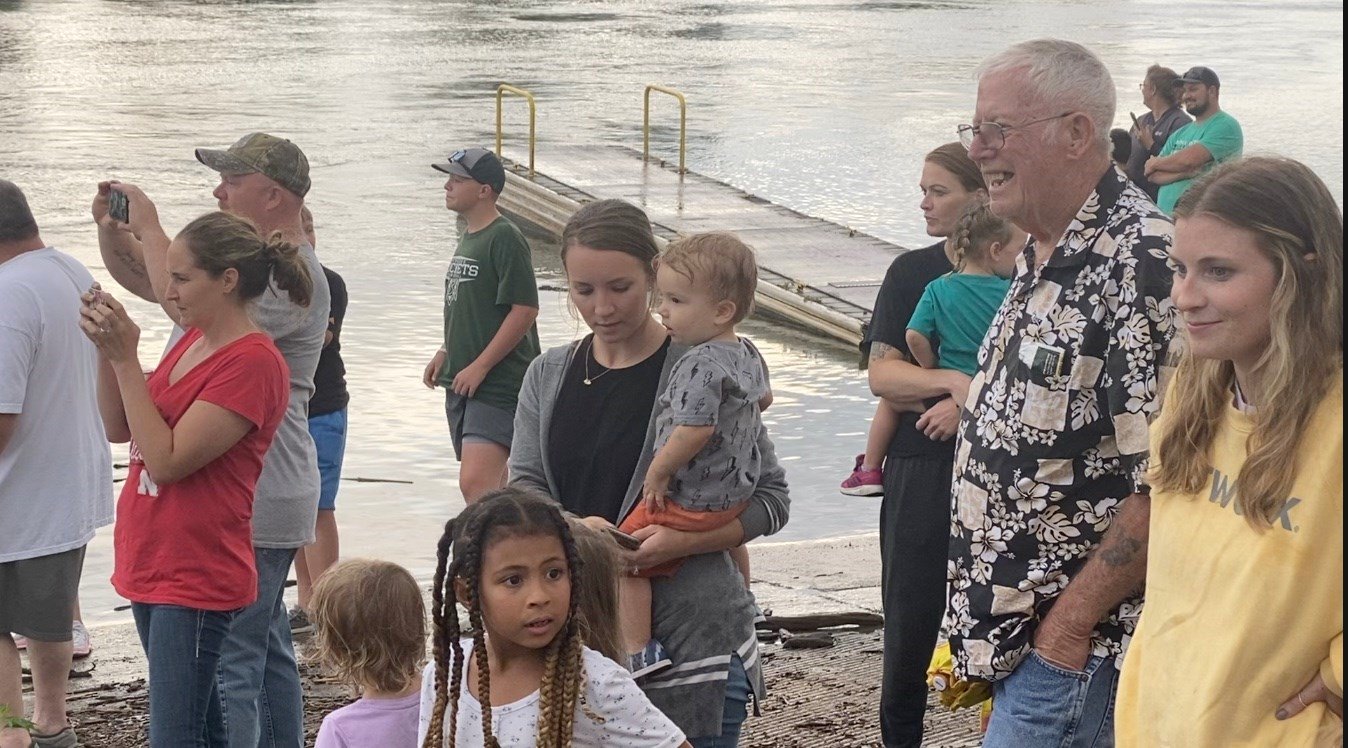 She gave him the rundown on the rules for the record and answered other important questions.
Hansen: "You can drink beer in the pumpkin. I mean I just asked her questions and that happened to be one of them (You asked her the beer question?)  Yeah, I did. I did. Well, you never know."
If this works, he wondered if he could grow a pumpkin big enough for him and daughter to go down the river together.
Hansen said it's hard to grow giant pumpkins especially when the temperatures goes above 85 degrees.
With netting and misting and everything it takes to "defy" the laws of physics, Hansen is known for 200 to 400 pound pumpkins, so Big Berta is special at 861 pounds. She was cut from the vine, while growing at 15 pounds per day, with a circumference of 146 inches.
Hansen: "I've been trying to do this – to grow a giant pumpkin – for eight or 10 years. It's that tough."
Hansen determined Berta's float level with a fork lift.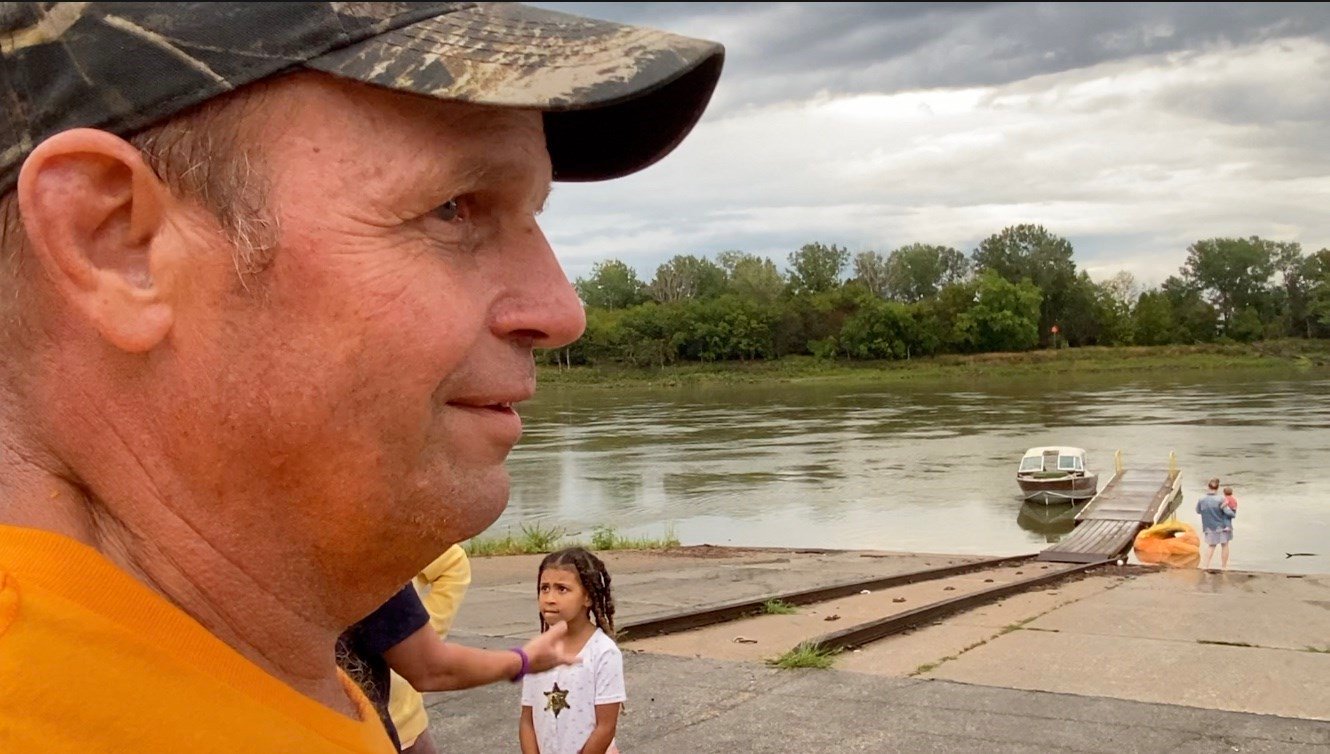 Hansen: "I'm going to put it in the cement pond. We're going to float it right back here. I'm going to put it in there with the Bobcat and it'll go to where the top is. I'm going to mark that, take it back out, put it down here and cut it. You'll see the cement pond. I'll show you. It won't take long."
When his wife Allyson was asked what's it's like to be married to a world record holder, she said stressful.
Allyson: "I never know what's going to be next."
 Hansen: "I ain't gonna do this again. I'm done with this."