News
Group mystified by city's opposition to railroad museum
Nebraska City claims right-of-way dating back to the city's foundations in 1855
NEBRASKA CITY – Supporters of a movement to establish a railroad museum in Nebraska City were elated in 2020 when the Burlington Northern Santa Fe Railway deeded over property to them, but have since been entangled in court filings and mystified by the reaction of city government.
About four months after the Nebraska Railroad Museum received the land, Nebraska City Mayor Bryan Bequette proposed an ordinance to make it a punishable offense to keep non-operating railroad cars in city limits.
The Nebraska Railroad Museum recognized that the Nebraska City Area EDC owns the historic depot building, but says the land it sits on belongs to them. They asked a judge to clarify the EDC's ability to sublease the depot and the city subsequently filed a lawsuit claiming that the 1855 maps that laid out the city reserved the city street right of way.
The museum says the city has never used the right-of-way in it's history and should not try to force removal of track.
Museum proponent David Fachman says it took five years and miles of red tape to get the donation of the land and the city's response has been discouraging.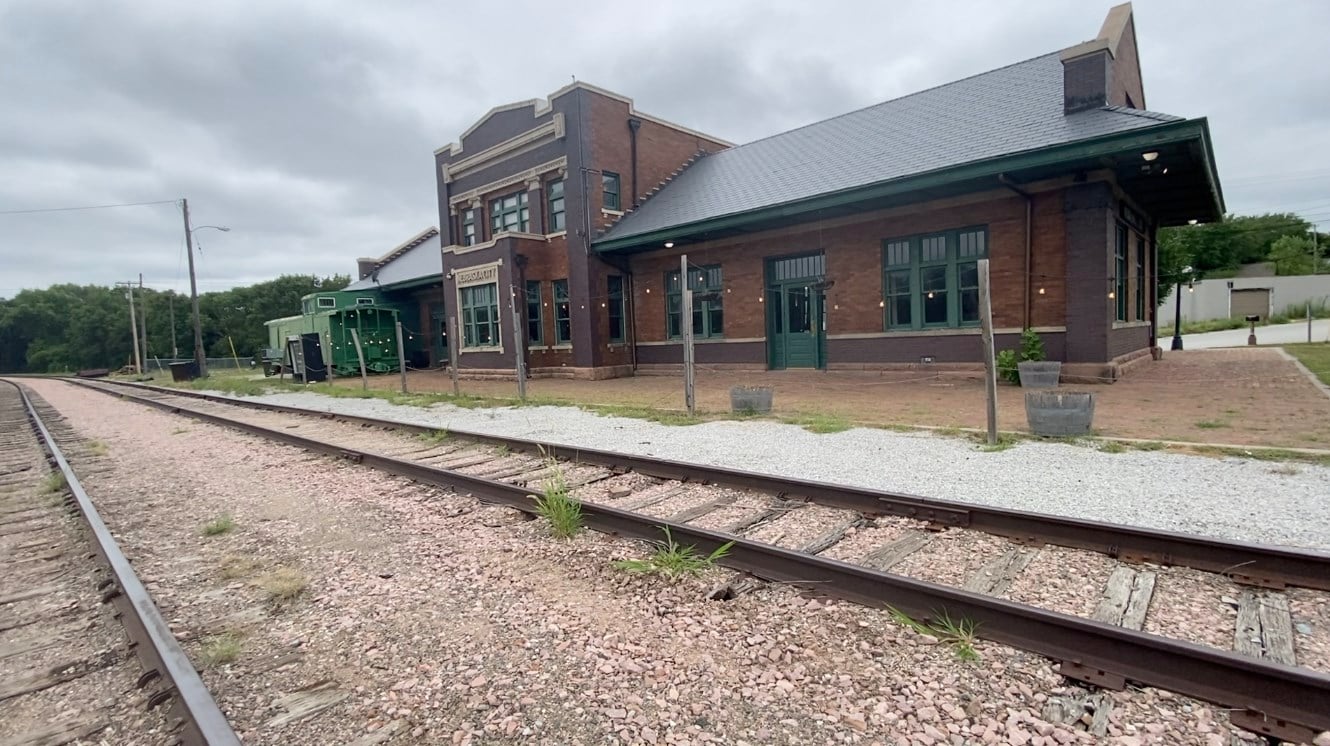 Fachman: "It is actually depressing because, you know, we want to help Nebraska City. We've said that numerous times. We don't want to hurt Nebraska City … We're asking for an opportunity to set down and we can all figure this out together, how this works for everybody."
So far, the city has not accepted an invitation to meet with representatives of the railroad museum.
Fachman: "They say nope. Not unless you sign a quit claim deed and the quit claim deed covers everything. Everything Burlington gave us, they want."
Museum proponent Joan Dawson, who retired as a downtown retailer, is among those circulating a petition in hopes of encouraging city government to release its adversarial stance.
Dawson: "We're trying to find a way to be able to inform people what this is all about and the benefits it will bring to Nebraska City. We have some darling shops that are coming to Nebraska City now and we want to make sure that they have the traffic they need to sustain themselves."
In its Facebook posts, the museum says their plans for an exhibition and education station will compliment the existing restaurant model.
Ken Bean, a railroad museum advocate, said the petition shows public support.
Bean: "The demographic that it draws from is not just a local demographic. It's actually a global demographic. We are about railroad history and how it occurred and how it built the state and the country that we're in."
Fachman said a railroad museum is a good fit for Nebraska City and would benefit the railroad district on south Sixth Street.
 Fachman: "We have to prove a concept and we have to come here and we have to show people what we're trying to do. We want to make everything great down there. We want to clean it up too. I mean, down there is a blighted area."
In its lawsuit, the city says it has had a land use agreement with the railroad since the 1800s, but does not have a usage agreement for the right of way with the railroad museum.