News
Giant air domes proposed for student well being
Peru State College is proposing the largest construction project in its 155-year history, but it will take the college's largest fundraising campaign
Wednesday, August 10th 2022, 3:40 PM CDT
PERU – Giant, air-supported domes highlight a facilities construction plan at Peru State College that President Michael Evans says will take the campus beyond its peers in the Heartland of America Conference and enhance student well being.
Dr. Michael Evans said the five-building project includes three buildings near the baseball/softball area.
The air-supported dome there will cover 6,300-square feet, while the dome near the Bobcats' Oak Bowl football field will cover 84,000 square feet. The dome will provide a football practice field that is 90 yards long and as wide as a normal field.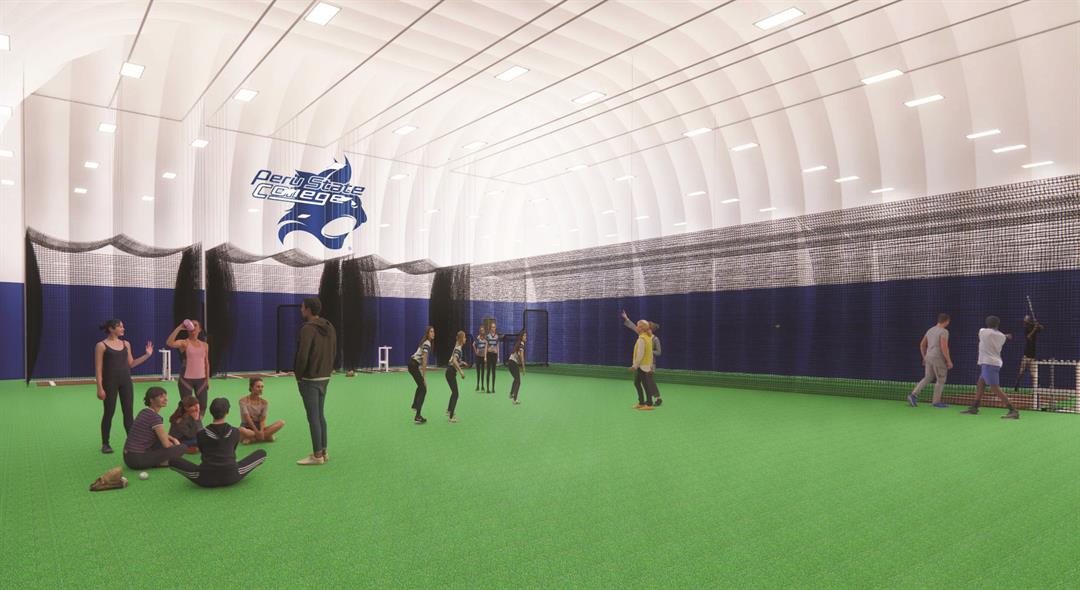 The dome will also contain a weight room and three hard courts suitable for tennis, basketball, pickleball and other sports.
Evans: "Bobcats absolutely roar – our Bobcats ROAR. The reason for that acronym is it stands for renewed opportunity for activity and recreation and that's exactly what this project is all about."
Evans said this will have a terrific impact on the campus by giving students indoor space to get up and get moving even during the winter cold or summer heat waves.
Evans: "Right now our facilities for recreation and activity are pretty strained around the clock with our varsity and junior varsity teams, so having these facilities will provide a lot more opportunity for intramural activities, club sports, even just pickup games of basketball and tennis."
Evans says indoor facilities like this will be special in the Heartland of America Conference.
Evans: "Right now our Oak Bowl football stadium, I've heard people say, is the best in our conference. Adding these facilities will augment that all the more. These will put us above and beyond what you'll see elsewhere in the conference."
The overall price tag is a little over $14 million, but the state is offering $8.2 million and Peru State College has $2.4 million from its own resources. That leaves a $4 million fundraising campaign still ahead.
Peru State is also reaching out to corporations for naming opportunities. For example, a $1 million donation can get naming rights for the multi-purpose dome or, with a donation of $1,000, you can name a locker.
He said one of the main reasons athletic facilities are important to Peru State is that students want them.
Evans: "We know one of the best ways to help our students address things like depression and anxiety is physical activity. If we can help them get up, get moving, find ways to just run around, compete, play, all those things help them combat those feelings."
He said the domes will provide that recreational opportunity through all sorts of weather over the academic year.
Evans: "When a student chooses to come to a place like Peru State, they are investing their lives and their future in this college and so, for nine or 10 months out of the year, this is their home and this is where they live. They are investing literally their lives in this place and it's important for us to honor that investment by providing them the opportunities – every opportunity we can – to help them grow in all the ways they need to grow to become the adults they dream of being."
Renovation of the student center is still a priority, but opportunity for state funding put ROAR at the forefront.