News
Citians invited to join the cast of Snack Shack
Rehmeier prepares to turn his boyhood senses over to actors
NEBRASKA CITY – Snack Shack creators told the Hot Topics forum Wednesday that all of Nebraska City is encouraged to seek a spot in the cast and hometown Director Adam Rehmeier says they will have a role in how the story is told.
The storyline is set in 1991, when Rehmeier and his friend ran the concession stand at the swimming pool. In the movie version, their friendship is tested when the two boys both take an interest in the same girl who moves into town.
Rehmeier claims that the girl is purely fictional, but the boys, AJ and Moose, are a composition of some of his boyhood-sense memories.
Rehmeier: "You talk with your actors about getting their experiences, so it's like you have an idea, it's based on your own thing, then you bring actors into it. Then it starts to become their thing. They bring their own energy from their own experiences to it and then it becomes a hybrid. Casting is like 90 percent of it. So, I personally, it's different for everybody, when I cast something I completely let go of what I thought it was going to be – at that moment it's theirs."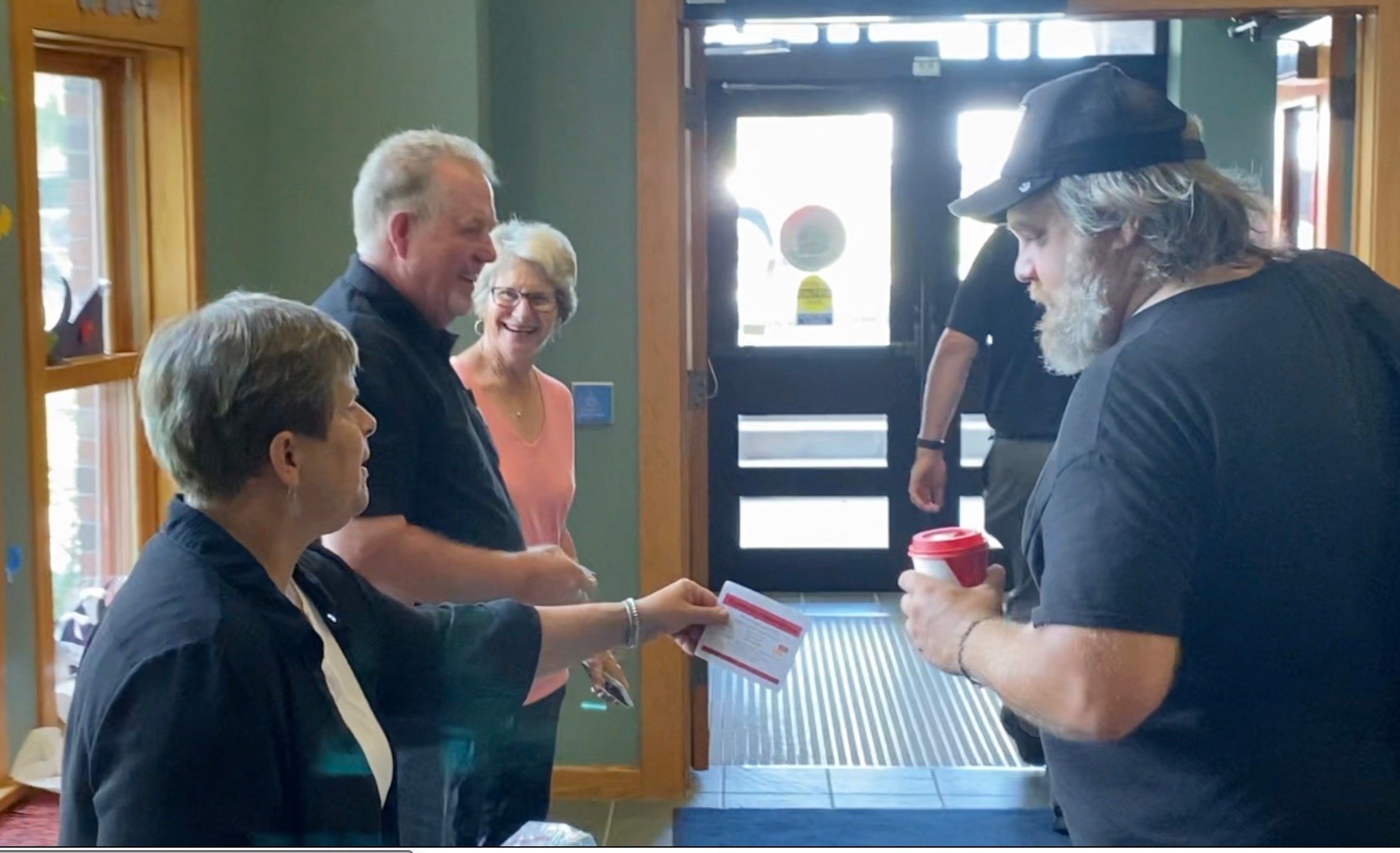 Producer Jordan Foley said the 30-day shoot should begin July 25 and people will begin to see crews of 30 plus people roaming the streets with cameras and sound equipment.
Foley: "We're hoping that we can include and bring in as many Nebraska City locals into the process from behind the scenes to in front of the camera, so we're casting right now and still desperately looking for people to play parts and also a lot of background extras."
Rehmeier's mom, Candace, delighted the Hot Topics forum with her stories about the young Adam, including his prolific writings about Ninjas and his idea that rather than running a lemonade stand like the rest of the kids, he would sell insects.
Candace Rehmeier:  "He's a great kid and he was a great kid growing up, but there was always something that we never knew for sure. I think that's probably what this movie is about, a little bit, because we never knew quite where Adam was for sure, so, I'm anxious to see it."
For Rehmeier, Nebraska City was special place for a movie career to take root.
Rehmeier: "I grew up in the Pioneer 3, watching movies all the time. When it was hot in the summer it was like a great place to go and cool off. The city used to do these free movies in the summer and that was great. I always liked the feeling I got in the theater. It always seemed like sacred space."
Of 45 movie roles, only 10 were cast by Wednesday. Those casted include longtime Parks and Recreation Director Scooter Edmisten, who  has a speaking part playing himself.
Candace said she is hoping for some place in the background, but the spotlight belongs on Nebraska City.
Candace: "His father and I, we are just ecstatic that he has this opportunity and that the community is rallying behind him. I think that's the best. It is his love letter to Nebraska City and he's really sincere about that."