News
Lourdes tops Sacred Heart in overtime
Knights shot 70 percent from the free throw line in a game where 32 fouls were called
Tuesday, December 7th 2021, 10:00 PM CST
NEBRASKA CITY – Lourdes Central Catholic defeated Falls City Sacred Heart 41 to 36 in overtime at Nebraska City Tuesday.
Lourdes shot 70 percent from the free throw line compared to Sacred Heart's 50 percent in a game where there were 32 fouls called.
Sacred Heart took a nine point lead in the second quarter, before a 3-pointer by Citlali Rodriquez and free throws from Aspen Meyer cut the lead to 10 to 14 at the half.
Sacred Heart's DeLanie Witt tied the score at 19 with a 3-pointer and Falls City's Erison Voderschmidt took passes inside for two scores as the Irish regained a 22 to 27 third quarter lead.
Gracie Ragland hit a 3-pointer for Lourdes and Elizabeth Heng scored six on two trips as the lead changed to Lourdes 35 to 33.
Falls City's offense found Vonderschmidt under the basket once again for her 18th point of the game, which forced it into overtime at 35 all.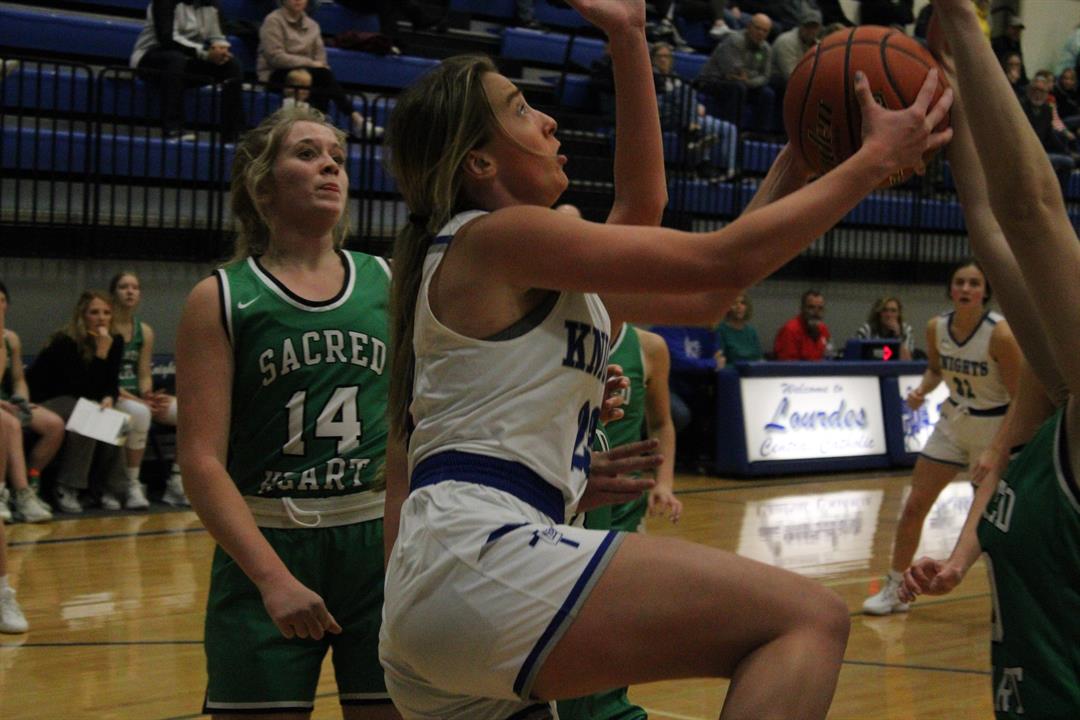 Aspen Meyer stole an Irish pass with 15 seconds left and was fouled. She put Lourdes up for the final score of 41-36. Meyer was eight of 11 from the free throw line.
Lourdes Coach Mark Madison said he was proud of the team's execution down the stretch.
Lourdes made one of five 3-point attempts in the first half. Madison said once the team settled down and ran its offense, the perimeter shooting improved.