News
Nebraska City's Nancy Hoch passes
With deep family roots, Nancy Hoch represented Nebraskans in politics and provided leadership for cultural and economic activity.
Thursday, May 6th 2021, 8:32 AM CDT
NEBRASKA  CITY – Family members of Nancy Hoch have posted the sad news of her passing after battling several years of illness.
Nancy DeLong Hoch lived most of her life in Nebraska City and has two great-grandfathers who homesteaded Otoe County.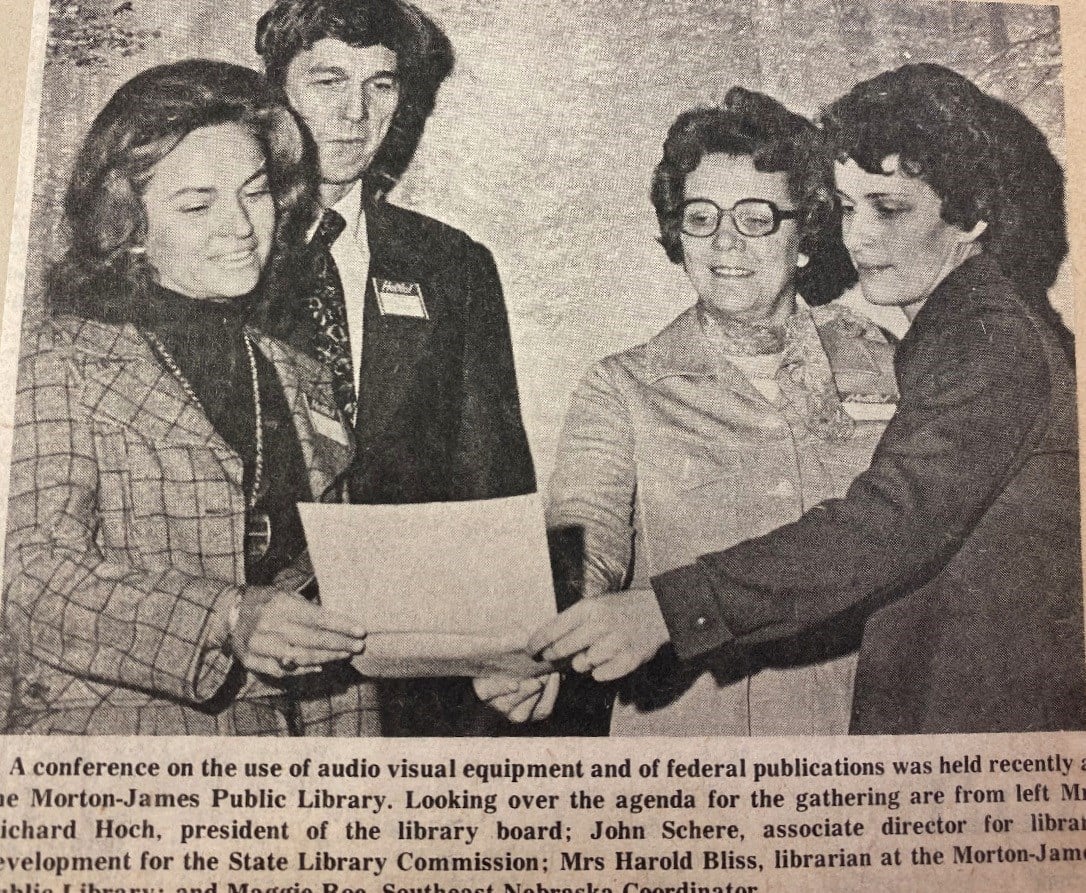 She is a former member of the University of Nebraska Board of Regents, a Republican candidate for U.S. Senate and Nebraska governor, a member of the Morton-James Public Library Board and is a founding member of the Nebraska Community Foundation.
She also promoted the Nebraska City Community Foundation fund in 2000.
She graduated from the University of Kansas with a degree in political science and international relations. She worked in advertising and public relations for Hallmark in Kansas City while her husband, Richard Hoch, was in law school.
Friends say Hoch often credited her time with Hallmark for her appreciation in art and honing her creative skills.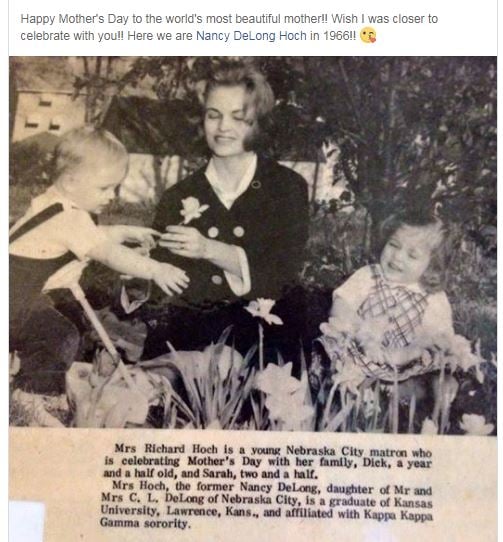 Nancy and Richard moved to Nebraska City in 1964, where he started a law career. Richard  died of COVID-19 on Jan. 23, at the age of 82, in San Miguel de Allende, Mexico. 
Nancy's contributions to the library include restoration of the library and development of the children's library. She served on the library board for 13 years.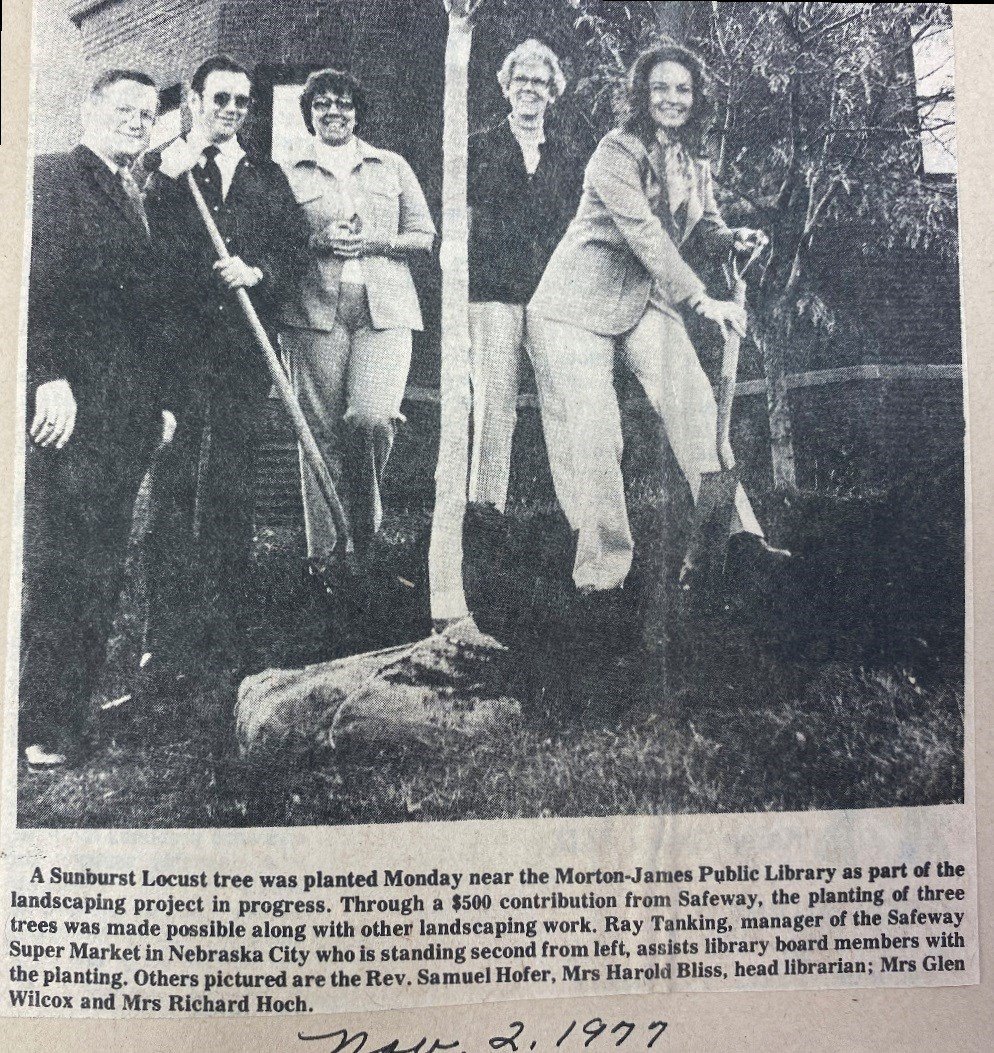 She was elected to the University of Nebraska Board of Regents in 1982 and served 12 years.
She was named Woman of the Year in 1983 by the Nebraska City Chamber of Commerce. In 1983 there were no women in the Nebraska City Rotary Club. Nancy became the first woman and now half of the members are female.
She was an elder in the First Presbyterian Church.
Nancy Hoch was the Republican nominee in 1984 for U.S. Senate. She faced popular, incumbent senator Jim Exon, a former two-term governor.
She was a candidate for Nebraska governor in 1986.
Her contributions to Nebraska City are numerous, including her career as president of the River Country Economic Development Corporation.
Hoch advocated for the Highway 2 expressway,  the J. Sterling Morton Beltway, the establishment of the VF Outlet Mall, the Lewis and Clark Center, a property tax measure to keep Cargill and 150 jobs in Nebraska City, LB840 economic development fund and construction of a new food processing plant that began as Arnie's Bagelicious.
She visioned tourism promotion with trolleys that were supported by private funds and East Fourth Corso streetscape. The paid position of museum coordinator was Nancy's idea.
The downtown renovation that introduced bumpouts, and vintage street posts and sidewalks were part of her vision of a Victorian culture to the downtown. 
Hoch led the move for soccer fields at Red Fox Fun and prioritized paving of Steinhart Park  Road from Cargill to the Beltway.
She envisioned the Tree City Arboretum, which includes the trees at high school parking lot and lot near the 11th Street viaduct.
Doug Friedli of the community foundation says Hoch saved the historic Burlington Northern depot on Sixth Street and  "single handedly kept the Kregel Windmill Factory from the wrecking ball."
Friedli said Hoch was a supporter of Peru State College, but was misinterpreted. Friiedli said her backing of an idea to move the campus to Nebraska City wasn't for Peru to lose it, but for the college to grow and remain strong for all of southeast Nebraska.
Friedli said the uproar over the idea and local support for Peru State finally convinced the state to begin vigorous financing of campus improvements.
He said her economic development work is responsible for about $10 million in business activity and hundreds of jobs in Nebraska City.
Friedli said one of Hoch's principles was to build on our strengths. "Rather than looking on what's weak or what we don't have, let's build on our strengths," he said.