News
Mader joins city's push for housing
New city administrator sees housing crunch firsts hand
NEBRASKA CITY –Mayor Bryan Bequette credits a hiring firm for finding Nebraska City's new city administrator, but finding his family a place to live remains a challenge.
Mader: "One of the first things I found out through the interview process is a priority here is housing. And I'm finding out the hard way there is a housing shortage. I'm very blessed that I'm staying at the apartment at the Wildwood House, but finding a house here is a challenge."
Mader, who was city administrator at Mitchell, Neb., for four years and had worked for 11 years as recreation director in Scottsbluff noted the city's recent use of $500,000 in ARPA funds to buy land for housing and a proposed hike in the utility franchise fee to pay $2 million for grading and public improvements in streets and storm sewer.
He credits the expertise and dedication of the current city staff and the organization provided by the state's only commission form of government.
Mader: "I've landed at a great opportunity, and I intend to make the most of it."
 Mader's career path began at Ft. Robinson State Park.
Mader: "Absolutely loved it. That is what I wanted to do as a career. No one ever even brought up being a city administrator at that point and even later in life, but I wanted to run a state park."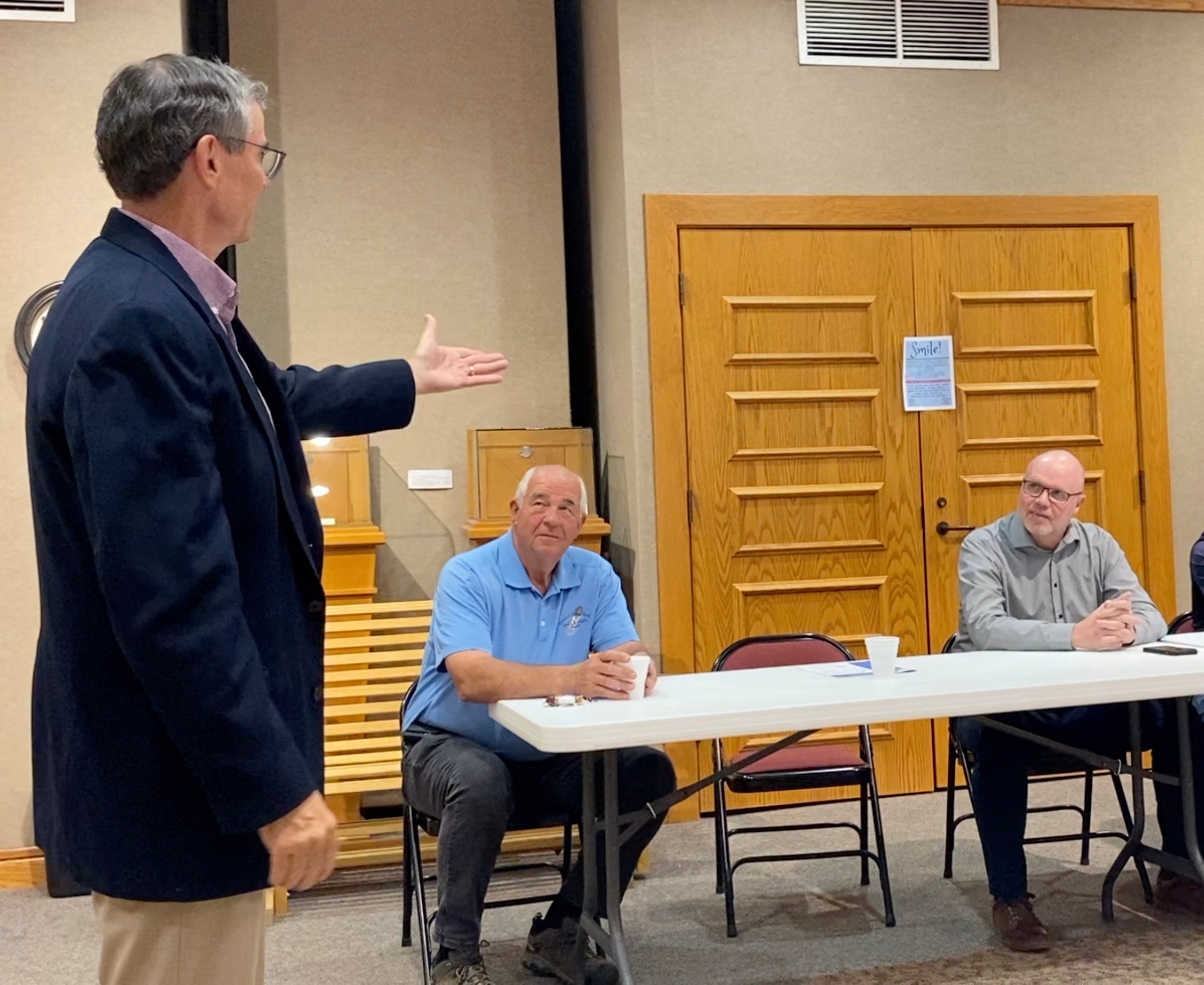 He worked with park and rec while attending the University of Nebraska-Kearney and worked for the city after graduation with a travel and tourism degree.
He then served as the recreation director at the former Hastings Corrections Center and on city staff at Ogallala.
He said Scottsbluff was the bulk of his previous employment, but parks were becoming less of a priority.
Mader: "Little by little they started to kind of weeds things out. They closed down a pool, they sold lots of park property, and so the writing was on the wall. I thought well I'd better looking."
With the new aquatic center paying off its bonds ahead of scheduled this spring, he said he is impressed in the how much the park and rec facilities are used in all age categories.
He also said the hilly terrain makes cycling strenuous, but he sees a lot of opportunity for trails.